Jun 10, 2021
Sophia Clark
How to Block Inappropriate Content on TikTok?
Know whether social media applications your kids are using are safe for the children or not. Nowadays, there is probably no social media where there are no kids. Currently, TikTok is one of the most used and downloaded social media, it has been downloaded 2 billion times. Its popularity has skyrocketed among all ages of people and kids are also not behind it.
In fact, TikTok is mostly used by teenagers and celebrities to show their hidden talent and also for entertainment. It has been providing a platform for many content creators. Despite its unlimited entertainment and positive aspect, the app is also not free from some dark sides like threats of cyberbullying, cyber predators, and digital addiction. It may also include threats like oversharing personal information or violating privacy or exposing inappropriate and dangerous content to young users.
So here is the guide for you to know what TikTok is and how we can block such inappropriate content from our children.
What is TikTok?
TikTok is a social media application that was originally known as musical.ly in the US. It is a video-making and sharing application. Users can create and share their short-form videos which mostly include lip-syncing to popular songs. They can also create short-form videos of dancing, singing, or just talking.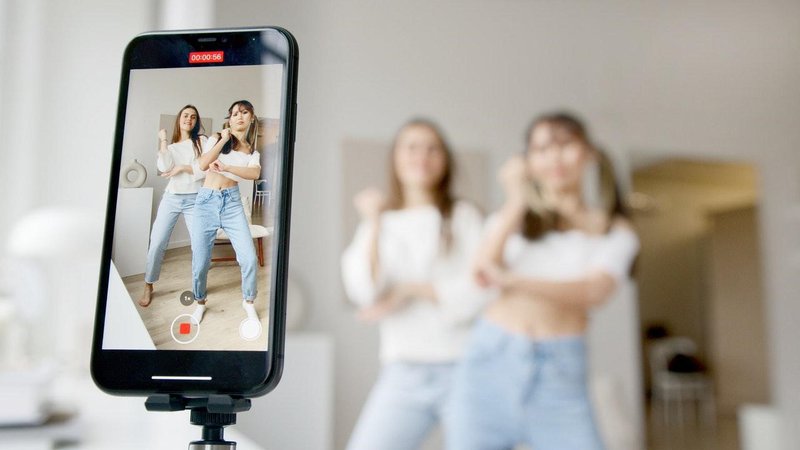 You can browse through videos and interact with them. You can make duet videos with other people. These videos can receive likes, comments, can also be shared and saved. These videos can be captioned and be grouped according to hashtags, challenges, or corresponding memes.
TikTok is a social media platform that is retained by a Chinese holding called Bytedance. The application was initially released in September of 2016 and is available in 40 different languages. The application is compatible with both iOS and Android operating systems.
Is TikTok Appropriate for Kids?
Social networking sites are usually harmless but can be risky when used by young users. You have to wait for till the right age to give a cell phone to your kid and if you give it early to them make sure you have proper parental control over it. When signing up for Tiktok children between the ages of 13 to 15, are provided with an account that is private by default. Having a private account means, only friends can comment on their videos and message them.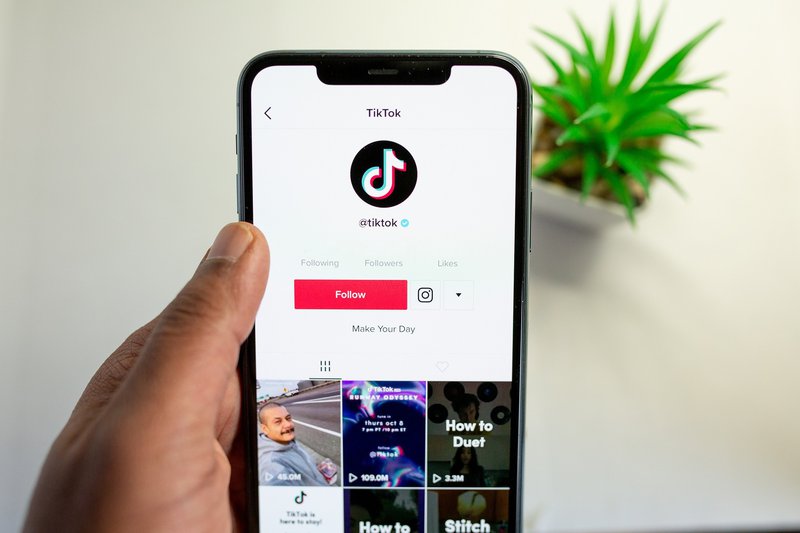 For teenagers aged 16, they can live stream and use messaging what cannot buy, send or receive virtual gifts. This feature can only be used by users over the age of 18 years. Teenagers above the age of 15 can only have a duet with their videos by default.
Common Sense Media recommends the use of TikTok applications by children of the age 15 and above. However, the application can be downloaded and be used by children of any age. Tiktok itself requires the children to be at least 13 years old. Although kids who are younger than 13 years can also access the application.
Children under 13 can only access the application but are not allowed to comment, search or post their videos. They are only served clean and videos that are curated for children. There is a separate section of the application just for children under the age of 13.
However, this system can easily be bypassed by children. It can simply be bypassed by signing in the application by entering a false birth date. This section for 13 and under is only available in the US. For children under 13 years in other countries, the application is simply inaccessible. Tiktok also recommends users under the age of 18 have the approval of their parents or guardians when using the application.
TikTok mainly contains popular music from mainstream media. These so-called "popular music" often contain lyrics that may not be appropriate for children. They may contain swearing, sexual languages, substance abuse, or other inappropriate languages in their lyrics.
Although TikTok does not allow posting videos with pornographic or suggestive content, some types of inappropriate content might filter through. Tik Tok also doesn't let its users search for inappropriate content regarding pornography or sexual content. Hence you need to monitor the use of TikTok by your children.
Does TikTok have Parental Controls?
Parental Controls is a software or feature that is included in digital devices. These features are mostly used on mobile devices or video games. These applications allow parents to restrict the access of content to the children or limit the uses of certain applications. Parental controls also have filters and blocking options.
TikTok does have built-in parental controls on its application. They allow parents to set up parental control on Tik-Tok. It helps in filtering or blocking inappropriate content and will also maintain the digital well-being of your kids.
So the short answer to this question is YES. TikTok does provide parental control on their application. They have a built-in parental control feature inside their application to secure children. These features are turned on by default when children below the age of 15 are using the application.
Blocking Inappropriate Content on TikTok
It is your responsibility as a parent to protect your child from the dangers of the internet. Even though, among social media applications, TikTok has the best parental control and terms of service conditions. But as mentioned above, they feature popular songs which may contain inappropriate lyrics.
So what can we do to control the contact of this inappropriate content on TikTok? Here are some ways in-app and other software that might help you in blocking inappropriate content:
● TikTok Parental Controls
The TikTok application enables parents to set parental controls on the application. They help in setting time limitations on their application. They also help in filtering mature or inappropriate content.
As said earlier the application's parental control feature also disables direct messaging of accounts of children below the age of 13 years. Parents are allowed to provide permission for limiting app time and filtering their contents.
There are in-app features to control the flow of inappropriate content to your children. There are many such features such as Screen Time Management, Restricted Mode, Family Pairing, and Privacy Settings.
Here are some of the ways you can activate some of the parental control features. All of the below-listed suggestions can be done within the TikTok application. Don't worry we will guide you through the steps.
● Screen Time Management
Screen Time Management is a feature of Digital Wellbeing on TikTok. You can set the time limit of the use of the TikTok application through this feature. It will help to manage the screen time of your kids.
With the help of this feature, you will be able to limit the time of your kids from 40 minutes to 120 minutes a day. You can also set a passcode to keep using TikTok if your child is using your phone.
When the time limit is reached, you will have to use the passcode you have set to open TikTok for that day. It resets again for another day and you will not require a passcode to open until the screen time limit is reached. Your children will require the passcode to disable the Screen Time Management function.
You can use the screen time management function by:
Open the TikTok Account Profile
Tap on the three dots sign "..." on the upper-right-hand side
Tap on "Digital Wellbeing" under Content & Activity
Tap on "Screen Time Management"
Set a time limit and a passcode
● Restricted Mode
Restricted Mode can help in limiting the appearance of mature content to younger audiences. But even though the restricted mode is on, some inappropriate content can still appear on their feed.
For this, TikTok suggests users report any inappropriate content they see and appeals to parents to monitor their children. You can turn off the restricted mode by using your passcode.
You can enable the restricted mode function in the following ways:
Open the TikTok Account Profile
Tap on the three dots sign "..." on the upper-right-hand side
Tap on "Digital Wellbeing" under Content & Activity
Tap on "Restricted Mode"
Set a passcode (the passcode will be the same if you have already enabled Screen Time Management)
● Family Pairing
Family Pairing on TikTok can help you customize your child's application for a more secure experience. With the help of this feature, you can set a limit on your team's watch time, limit inappropriate content, manage their privacy settings, and choose whether you want their account to be public or private.
You need to use both your phone and your child's phone to enable family pairing. The TikTok application has to be installed on both of the phones for you to utilize this feature.
You can set up family pairing by following the listed steps:
Open the TikTok Account Profile
Tap on "Family Pairing" under Content & Activity
Tap on "Parent" on your phone and "Teen" on your child's phone
Sync your account through the QR code and the camera of the two phones
Protect the settings with a passcode
● Private Accounts
Private Account is those accounts on TikTok where a user can see and interact with you only if you have accepted their follow request. It allows the user to limit their interactions with strangers on their videos or messages. Private accounts will be able to see videos from the public account but the opposite is not possible.
Parents also receive notifications from the following requests. Parents with the help of this feature can also unfollow a stranger's profile or profile with inappropriate content.
You can make a private account by:
Open the TikTok Account Profile on both phones
Tap on the three dots sign "..." on the upper-right-hand side
Look for the "Privacy and Security" section
Click on the Private or Public bar
Tap finally on the button to make your TikTok account Private.
Best Parental Control Applications for TikTok

Parental Control Applications can provide an extra layer of protection for your kids. They will help you not only monitor their TikTok but also other social media applications. They can help block inappropriate content from other parts of their mobile phone like their web browser.
Here are two of the best parental control applications that can help you protect your children from inappropriate contents:
1. Fenced.ai- Your Internet Safety Solution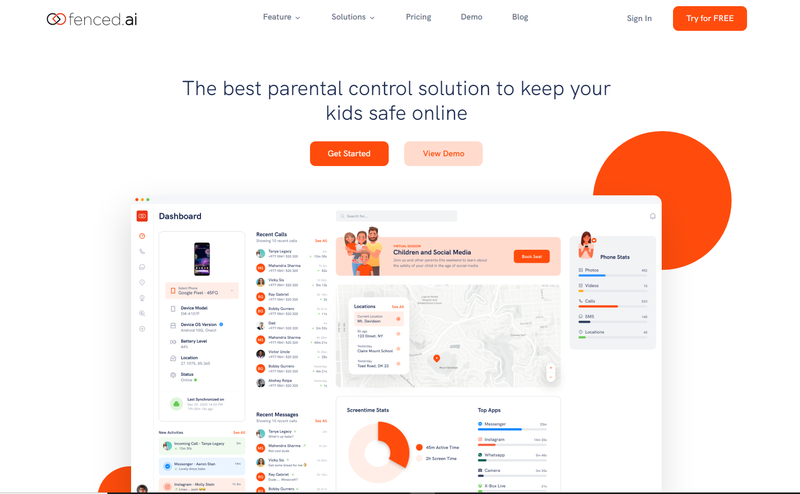 In addition to setting Parental Controls on TikTok, another best way to keep your child safe and secure from inappropriate content on the TikTok app. You will be able to add another layer of security to your child's internet habits. It is the best protection for your kids in the form of parental control and monitoring tools.
fenced.ai is a parental control application that helps parents by monitoring the calls, social media applications, messaging applications, and many more of their children. It is one of the best monitoring tools for parents that enable parents to monitor their kids and their device activity anytime. It is a non-intrusive and powerful way to remotely monitor and create a secure environment for your kid.
Features of Fenced.ai:
● Monitor almost all social media application including Tik Tok
● Monitor web browser history
● Get alerts on suspicious activities
● Monitor saved videos from TikTok
● Monitor and limit screen time
● Free and premium deals available
● Free demo available
● Compatible with Android and iOS.
2. Bark.us- Leads the Pack of Parental Controls
Another parental control application that has been deemed the best is bark.us. They also provide all the basic features of parental control applications.
This application will help you feel secure about your child by adding another layer of security. You will be able to prevent cases of cyberbullying and befriending a stranger.
Features of Bark.us:
● Monitor social media applications
● Monitor screen time
● Alerts when anything concerning happens
● Free 7 day trials
● Adjustable sensitivity settings
● Compatible with Android and iOS.
Conclusion
Parents are always concerned about the danger of different social media platforms. But with this guide, you will be able to navigate through inappropriate content on the TikTok accounts for your kids.
You can use the in-app Parental Controls to block inappropriate content on TikTok. TikTok provides many TikTok Parental Control functions such as Screen Time Management, Restricted Mode, Family Pairing, and Privacy Settings.
FAQs
Why Do Teens Like TikTok?
TikTok is a new popular application among teens. TikTok has refreshing new and original content. Teens usually like something that is trendy and fun. And TikTok is both. It provides a platform for teens to be creative and stay in touch with their friends. It is silly and goofy too.
What Is The Appropriate Age To Use TikTok?
The appropriate age to use TikTok is 18 and above. Any children using this application under the age should be monitored by their parents. TikTok is mostly safe but they are mostly filled with trendy songs which may contain swearing. You can let children above 13 use this application with parental controls.
Should My Child's Account Be Private On TikTok?
When accounts are public and your child makes a video, they can be viewed by anyone on the platform. Anyone can like, comment, and share their videos. Anyone can message your child. This is not generally safe. Having a public account is not recommended unless you are a public figure or creator.
Does TikTok Have a Minimum Age?
The minimum age for TikTok is 13 but the recommended age is 15. Children below the age of 13 can also access the application but the function of the application will be limited.
Does TikTok Have Inappropriate Content?
TikTok does not allow anything that is sexually explicit or illegal on their platforms. But some of these contents might filter through. TikTok mostly has popular or trending music which might contain swearing or inappropriate language for kids. Issues of social media like: Cyberbullying, sextortion, and pornography do exist on TikTok as well.
Related Stories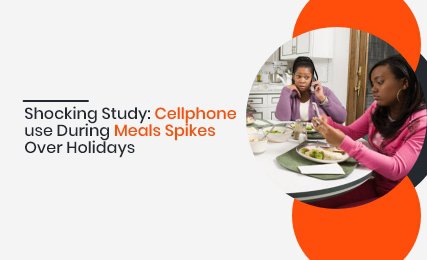 Cellphone Use During Meals Spikes Over Holidays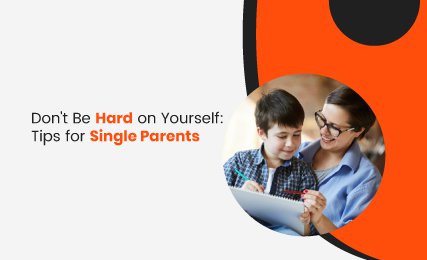 Don't Be Hard on Yourself: Tips for Single Parents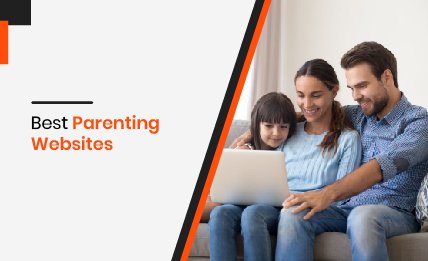 Best Parenting Websites