Secure & Safeguard your children from negative digital exposure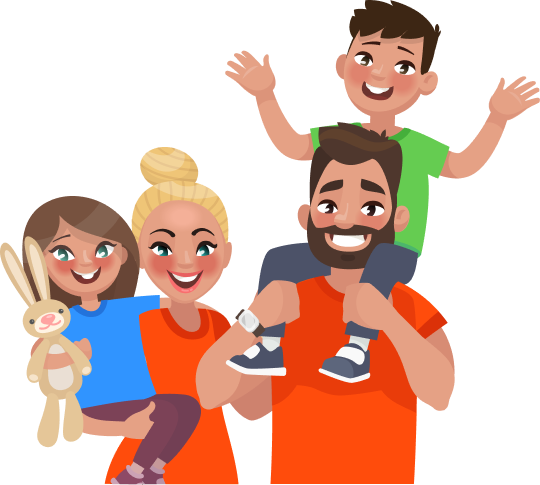 What is fenced.ai Parental Monitoring App for Children?
fenced.ai is a powerful and non-intrusive monitoring app that enables you to develop a digitally safe home environment for yourself and your children. After installing fenced.ai on devices, you can remotely monitor what your children are up to in the digital sphere.
Web Browsing
Use fenced.ai in order to gain access to your children's web browsing history. Know if your children's are browsing violent or pornographic content.
Device Safety
Use fenced.ai to setup virtual boundaries around a geographic location and get instant alerts if your children's leaves you home premises.
App Blocker
Use fenced.ai to block harmful applications that can expose the children's to cyberbullying and other online safety hazards.
Remote Monitoring
Use fenced.ai to get control on children's remotely and monitor all the online activities of your children remotely.
Geofence Alerts
Setup virtual boundary around and get alert if any children's leave school premises before time.
Social Media Monitoring
Use fenced.ai in order to gain access to your children's social media. Get instant alerts when they're in danger.
Explore All Features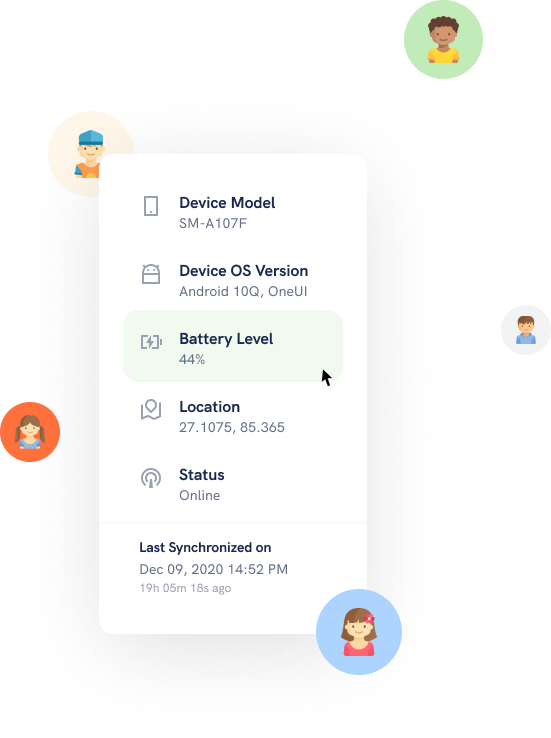 fenced.ai helps you protect your children & teach them digital healthy habits
Get fenced.ai that's meant to ensure a safer cyber verse for your children that helps you monitor their calls, contacts, messages and social media. Protect your children.
Get geofence alerts instantly whenever the device is out of radius
Use fenced.ai software that can be used to get geofence alerts and receive alerts notifications when the target enters or leaves the marked zone.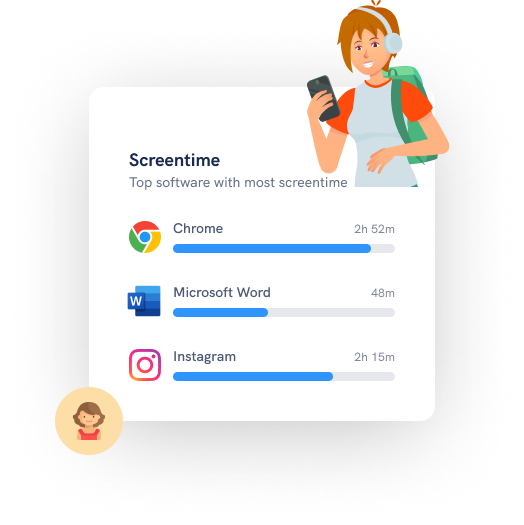 Get insights on which apps your children's are using on their device
Use fenced.ai to gain access to your children's application installed on the phone. Know if your children's are browsing violent or pornographic content.
05
Platforms
Frequently Asked Questions
What is fenced.ai for parents?
fenced.ai for parents is a monitoring tool that can monitor calls, social media apps, messaging apps, location, and many more. It is one of the best parental control applications, which helps parents monitor their kids and their device activity anytime. Parents can monitor their child remotely with parental control app like Fenced.ai, without having physical access to the kid's device.
Why is fenced.ai needed for parents?
Fenced.ai is needed for web filtering, setting the time limit, and more. It is needed to keep an eye on the child and protect them from the internet and technology threats. Some of the reasons to support why parental control app is needed are listed and explained below:
It can help determine if the child is a bully or is getting bullied by others. Parents who Fenced.ai to keep an eye on children can quickly know if their child is facing online bullying and takes immediate action against it.
Fenced.ai is needed to protect kids from obnoxious content. We all know how vague is the internet.
Parents can manage parental control settings to provide permits for certain useful websites on a child's device.
Kids are not mature enough to understand what an app is useful for them. By using fenced.ai parents can restrict the child to use certain apps to protect them.
How does fenced.ai help parents?
Installing fenced.ai on the smart device of the child will let the parents
Monitor the location history and location of the device in real-time on the map
Remotely monitor SMS, calls, contacts, and multimedia files such as audio, video, and photos in stealth mode
Remotely monitor instant messaging or chatting apps like Viber, Skype, WhatsApp
Set alert for suspicious words, places, contact and receive an alert notification if it is used
Detail record of incoming calls and outgoing calls
Take single or multiple screenshots of the target device screen
How to use fenced.ai for parents?
It is very easy to use and manage fenced.ai.
First, you need to sign up for a free fenced.ai account. Your email ID can be used as a username. fenced.ai sends installation instructions later in that particular ID.
Next, you have to choose and purchase a fenced.ai subscription according to your requirement.
After buying the plan of your choice, fenced.ai will send you setup instructions in your email. Follow the exclusive instructions that fenced.ai sends you. Steps can be slightly different for Android and iOS.
If you want to install fenced.ai on an Android device, you will have to download a small app. The fenced.ai app is tiny, just 2 MB, and can be installed within 3 minutes.
That's all! You have made it. Now you have the power to remotely monitor the iPhone or Android smartphone from any web browser. Simply log in to the fenced.ai dashboard to start monitoring.
The dashboard allows you to see what's happening on the device at a glance. The various phone monitoring features can be found in the selection panel to the left.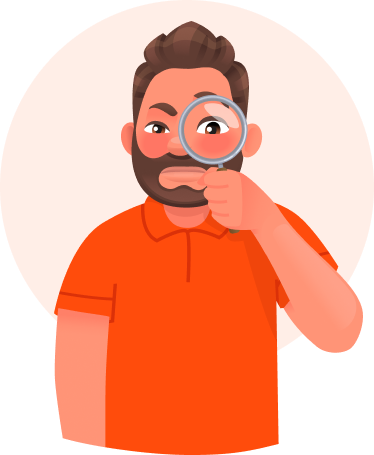 EFFORTLESS REMOTE MONITORING SYSTEM
Monitor and keep your kids safe from all mischief effortlessly