May 24, 2021
Juliya Smith
What's the Right Age for Parents to get their Kids a Cell Phone?
There was a time where parents wondered if they should get their kids a cellphone. Nowadays, most parents wonder when. This question can be tricky - but touchy at the same time. "At what age should you buy a cell phone for your kid" is one of the decisions you take based on different factors. There are good and bad sides to every action you take, to every decision you make. It's up to you how much you give attention to which side.
How common are cell phones among children?
The use of mobile devices has climbed the stairs so fast in the past few years. It's like a basic need of people besides proper food and shelters. Everyone has a phone in their pocket and they tend to use them almost at any hour of the day. We live in a world full of technology, every transaction, every purchase is done online these days. Children understand and grasp it better than any parents do.
Common Sense Media reports show that almost one in five eight-year-olds have their smartphone. The rate of children owning a cell phone has doubled in the past few years. A new study shows that this rate increases by the time a child is 13-14 years old. The study also shows the habits of using mobile devices vary by gender.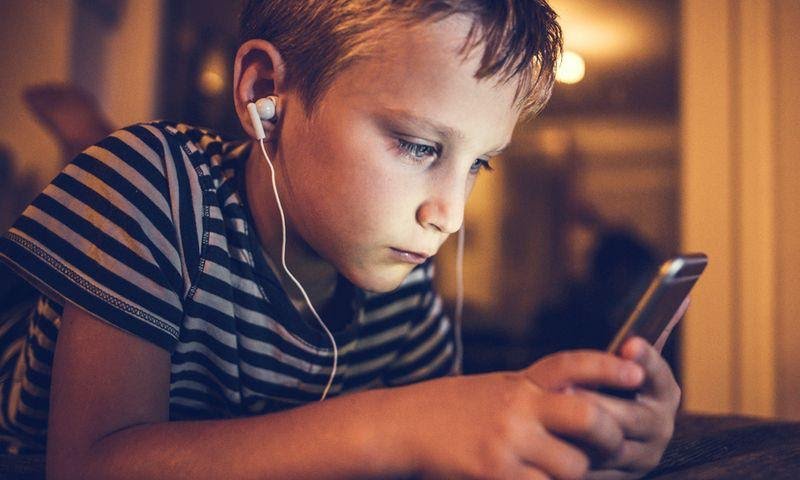 When's the best time to give your child a phone?
It is surprisingly controversial for modern-day parents to determine the proper age and time to allow kids to own cell phones. Age is just another factor to be considered among many. Each individual has a specific level of sense of responsibility, maturity, necessity that you should focus on. You have to analyze to know when your child is capable to have a phone of his own.
The circumstance of a specific household is a major factor to decide what is the best time to buy a kid a phone. Certain families grant their children to use a cell phone when they start doing more things independently like traveling, staying outside of the home, going to school on their own, etc. It varies according to family concerns and situations. Nobody would give a cell phone to their 4 or 5 years old kid.
It's not just about age...
Before buying them a phone to call their own, you must guide them about the pros and cons of having a phone. The internet has its danger. You should teach them proper online etiquette. And, grow the sense of trust, show them that they are trustable that's why you are giving them mobile devices in the first place, and then show them that they can trust you with their secrets. If anything shows up, let them know that they can share anything with you.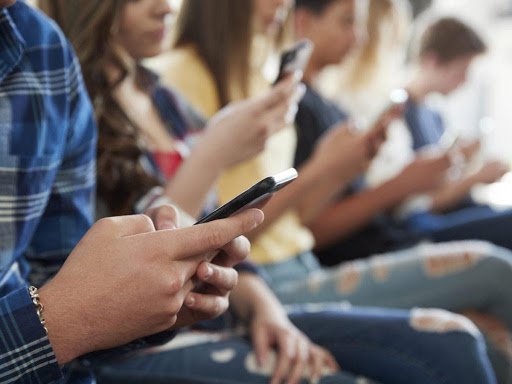 As parents, you should consider the following issues:
How does your child handle money? Do they spend haphazardly without giving it a second thought?
How does your child take care of expensive things? Do they take extra care of something, if you tell them it's important?
How is your child understanding technologies? Do they understand their actions will have consequences?
How responsible is he? Does he spend most of the time on games on a computer? How well can he limit himself to screen time?
How well can he differentiate between the internet has a lot to offer but there is a limit to age groups according to content available online? Are they clear about the safety issues?
Is your child pushing you to buy them a phone or is there a genuine need for it?
If there is a need, you should focus on what functionality is the need at the time? Simple calling and texting is what they need or do they need a smartphone with much more functionalities?
The thing is, you can't give him a phone because he is 16 years old, you should give him a phone because you think he can handle it well. Handing a phone to an immature kid who is 16 years old will surely not do any good to the family.
After considering the above-mentioned issues, you should take a look at the benefits as well to make a well-balanced decision of what is right for your child.
There was a time where people used public payphones to communicate, but now is the technology era, where everyone has a phone or two in their homes. Giving your child a phone will help him to communicate with you in emergencies. They will be able to reach you as soon as they want.
Opportunity for your child to socialize with their friends and family. Especially staying in contact with long distanced friends and relatives via social media. This way, you won't be stressing out if he is socializing.
Google has everything. Having a phone with internet usages has a good side. It will help your child in gaining immediate personal as well as academic growth. They can make positive use of the internet to find answers to their questions, maybe a school work or web research.
They can use it for entertainment purposes, with everything going digital, the source of entertainment is online too. One can watch funny or insights gaining videos on youtube, read articles, write a blog to his audience, or maybe do some DIY crafts.
Parents have released an age-by-age guidelines consideration. Here are the listings of the findings which you can consider while answering the question of what is the right age:
1.Under the age of 4
A bold NO.
2.Age between 4 to 6
Using smartphones at such an age can hamper the growth of the brain. At this age, the brain is still developing, and using a smartphone can harm brain development as well as social skills.
3.Ages 7 to 9
A child is still in its serious development phase. They understand a lot and they are curious about lots of stuff at this age and giving the phone to them may have serious consequences.
4.Ages 10 t0 12
At this age, you can allow your kid to use your old phones by setting some limits. You should not give access to the internet at this age, you can give them a cell phone so that they can call or text you.
5.Over 12 - Teens
It's still not recommended for a child to own a phone at such an age. But you can give them the old phones and set screen time limits. When it comes to internet usage, the later the better, expert says. It is advised to eliminate the usage of the internet till they reach at least 16. Because they are still growing and this phase is crucial. Teens can be influenced, or negatively impacted if they see things they should not have.
Setting up Parental Controls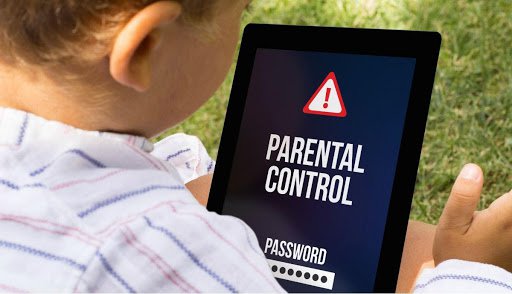 If you are planning to get your kids a phone but still want to set some rules on cell phone usage, then parental controls are the right features for you. These features give you the ability to restrict your children from watching the content they shouldn't see and monitor their screen time and activities.
Accessing the internet makes your child vulnerable to cyberbullying and many influences, so using parental controls and spy apps helps you know about your child's well-being. You can limit contents that your children can access. This way you ensure safety to your children, online and offline.
Sometimes, it is the case where your children use your mobile devices so by setting parental controls you will want to make sure you give your child a kid-friendly environment. You can use spy apps like mSpy, iKeyMonitor, KidsGuard Pro, MobiStealth, etc. to track your kid's day-to-day activities.
Tips For Parents To Finding A Solution
Don't buy your kid a cell phone because his friends have one. If your child is independent and is involved in extracurricular activities besides school, you can give buying a phone a thought. He will need it in times of emergencies or to know about his whereabouts.
If in any way you realize your child can not handle responsibility well enough or isn't mature for a cell phone yet, it is in the best interest of everybody to not give your child a cell phone.
If you don't trust your child enough but it is necessary to give them a phone then you can consider giving him your old cell phone with minimal features or set up some parental controls.
Have an open discussion with your child. Know what is going on in their mind and try to understand them. Talk to her about the dangers of the online world and the use of social media. Talk to her about sexting and pornographic content, violence, and safety issues. You should make sure the use of a phone doesn't affect their developing brains.
If you decide to give him a cell phone, you can limit his phone usage time. You can set up parental controls to keep an eye on your child's safety. Read their behavior while using the phone. When you try to read the text messages, does he flip the phone or try to hide it from you.
According to your child's maturity levels and his understanding of the social cues, you can explore the risks of what can go wrong socially.
You need to make sure that your child understands the side effects of using social media. You should ensure that using social media doesn't affect your children's health, both emotionally, and mentally. He should understand that
Being on digital media makes him vulnerable to different threats including cyberbullying, pornographic content, and many more,
Texting anyone repeatedly on social media can be considered annoying,
Posting stuff on social media without thinking twice can be used later against him
There are certain guidelines of any web apps that he must follow
Sending and asking for nudes is illegal and may lead him behind bars
What is the right age is arbitrary and depends on the individual child. There's no way to tell when to give a child a cellphone. An age that parents could use to provide a cell phone to their child is 14 with minimalistic features. Focusing upon maturity levels, children's health and earlier discussed issues, you can conclude your decision of what age giving your child a cell phone is best.