May 26, 2021
Juliya Smith
Marco Polo App: What Is It? Is It Safe?
With so many social media applications popping up, it is hard to maintain track of what is going on. There are so many applications that have so many different features. Some social media applications help you connect to a community and offer ways to share your content with your circle. Some social media messaging applications help in texting and video chatting and so much more.
Honestly, it is hard for parents to keep track of what their children or teens are using. Children and teens neglect the privacy policies and other guidelines provided by different applications. They just care about using these social media applications to connect to their friends and families.
Lately, parents have been worried about the security and privacy threat that is being caused by social media to their children. Hence we have prepared a guide for you to learn about a new buzzing app. This application is known as the Marco Polo application.
What is Marco Polo App?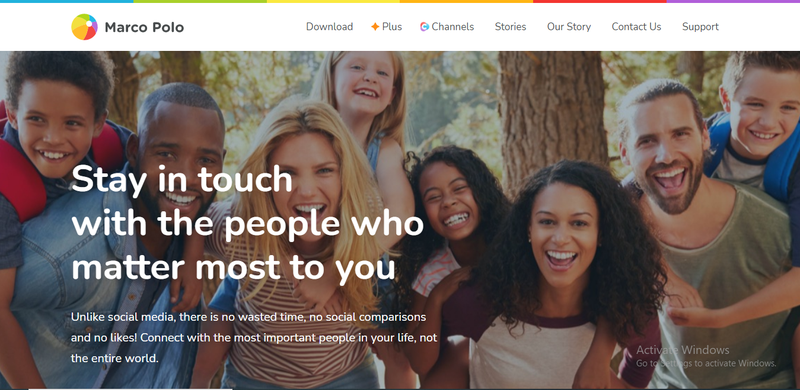 Marco Polo App is a new video messenger app that is similar to snapchat. The application calls itself to be a "video walkie-talkie". You can send messages from the application in the form of short videos. You can view the video instantly and reply to them through your video. You can take turns with your contact in sending videos. However, you cannot use the application for video-chatting in real-time.
The Marco Polo application was launched by the Joya communication group in the year 2014, by Michael and Vladiya. They are founders of the Marco Polo app and a couple. They created this app for their daughter to connect with her families and friends.
This app claims to be different than other social media apps, its users cannot make comparisons on numbers of likes and other social comparisons. It is compatible with both the operating systems of iOS and Android. You can use this application in many languages.
One thing that you should note about Macro Polo is that do not let your kids use the app all by themselves. You should try to assist them when they are using the app as there are chances your kids might add strangers on the app.
What Parents Should Know About the Marco Polo App?
Here are some of the features that parents should know about the Marco Polo app:
● Instant video messaging
● Video walkie talkie for families and friends
● Sign in with your phone number or Email address
● Send video-chatting messages to an individual or a group
● The homepage consists of squares with individual contacts or groups
● Start video chatting messages by clicking on the users square
● Users can see each other's chat history
● Users can view old videos sent to each other
● Filters can be used to edit videos
● Filters can be used to edit voice in videos such as the robot and inhaled helium
● Watch videos in group chats
● Add texts or drawings to video
● Respond right at that time
● Respond at a time where it is suitable for you
Is the Marco Polo App Safe?
According to Common Sense Media, children of the age of 13 and above the age of 13 should only use the Marco Polo App. While Common Sense Media found that parents believed that only children of age 14 and above should be using this application. Children believed that they should use this app as long as they are 8 years and above.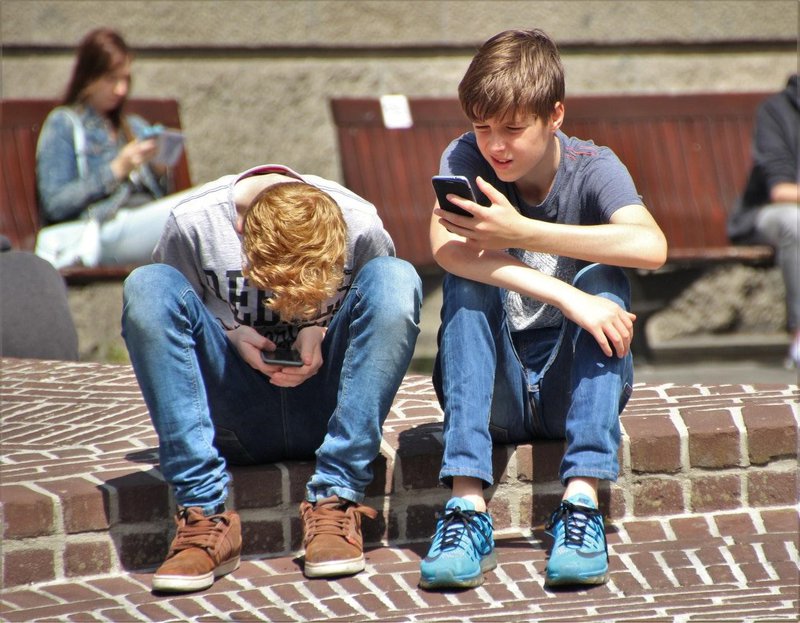 Parents should be aware that Marco Polo - Video Chat is a social media application. This application allows its users to chat through video messages. The users can communicate in both real times or leave their video messages.
This application is the most like an instant messenger with videos. Many people also compare the feature of this application with Snapchat. Unlike Snapchat, the videos sent through this application do not disappear after seconds or 24 hours. In this app, you can view your video message history.
This application does not create any inappropriate content. But children might be exposed to questionable content if they add someone from their contact that they do not know. The risk exists if your child befriends a stranger.
When you download Macro Polo, it requests access to your mobile phone contacts. You can deny when they ask for access to your contacts. If you choose to allow the application to access your contacts, you will be able to view other people in your contacts who already use this application. The application also lets you send an invitation to contacts who don't use it.
The terms of use of the application suggest the age limit to start from is 13 years. I suggest you supervise your children or use parental control while they are using this application. While there is no particular threat outright, there still might be some risks associated. I also, suggest allowing the application to access your contacts.
You should also read the privacy policy of the application this will help you know how the data collected from your children is used. They also mention how they sell or share this information. The terms of service of these applications frequently change, so you should be careful in keeping up with their changes for the safety of the personal information of your children.
You can only contact the people in your phone contacts from this application initially so, it is safe if you monitor their contacts. It is good in a way as it does not pose a threat of exposing your children to inappropriate content. The possibility of connecting with strangers is also low but not impossible.
The terms of service of this application need users to agree to not uploading inappropriate content. You cannot upload something that includes illegal objects, indecent, slanderous, vilifying, intimidating, pornographic, bullying, or racially and ethnically derogatory contents.
Even though the application is serious about their terms of service, their stane is still shaky about their privacy policy. Some reviews and news articles are not fond of this messaging app.
What Does The News Say About the Marco Polo App?
Here are some of the headings and articles related to the Marco Polo applications. There are some positive and negative aspects to help you make your decision.
"Feeling disconnected due to the pandemic? Talk to your friends using the Marco Polo messaging app"- USA Today
"Trust Me, You Will Love This Messaging Platform And It Is Better Than Snapchat" -Pop Sugar
"Police: Man used Skype, Marco Polo app to get nude pictures from teenage girls in Tallahassee"- WTXL ABC 27
Marco Polo App also fell in the list of the best communication applications.
What Do Reviews Say About Marco Polo App?
While Marco Polo App has received a fair share of compliments for their application, some issues regarding the application have also been rising. Here are some of those positive and negative reviews, received by this application.
"Extremely Intruding!
This application has an automated mail system that sends a message to those in your contacts without your permission!!! It made me regret my decision to download it. It sent an invitation and video link to my BOSS. How am I supposed to explain this? Thanks to them I look very unprofessional. STOP INTERFERING!!! - Ester on Playstore review
"I LOVE this app. I and my kids use it to talk to each other" - Kathy on Playstore review.
"I received a text from my mom saying that she has a message on this application for me. I downloaded the app. I found that it was an automated text that it had sent me and felt hurt. My grandpa was sick and I was waiting for a serious message. Please do not be so intrusive on serious matters like this. DISAPPOINTED- Cyndia on Smart Social Media
What Can We Do To Secure Our Kids On The Marco Polo App?
There are many ways you can protect your children from the Marco Polo application. Here are some of the ways you can protect your kids on the Marco Polo App:
● Use Parental Controls
You can use parental controls to monitor the activities of your child on their mobile phones. They might get addicted to using this application as they are so fun. They might also get in contact with strangers which might pose to their security. You also have to monitor the allowance of access to the application to their phone contacts.
By using the parental control app, you can set a time limit for using the app for your kids. You can even view whom they are communicating with through parental control apps. Parental control apps help you to save your kids from talking to random strangers.
● Limit Their Screen Time
Children get easily addicted to different applications. Since they like using their devices and the applications are so fun, children will use this application for an extended period. You as parents need to limit the duration of the screen time to a minimum. Screen time of children should be limited to 2 or 3 hours a day.
If you do not set screen time for your kids they can spend more than 6-7 hours on their devices without getting bored. By limiting children's screen time to 1 to 2 hours they will have very little time to explore inappropriate content on the app.
● Review Application Activity
Parents also need to review the application activities of their children. You also need to know what they are allowing and denying access to their phone. You need to see who they are connecting to and sending videos to. You need to teach them about their private data and what they should share and should not share online.
Related Stories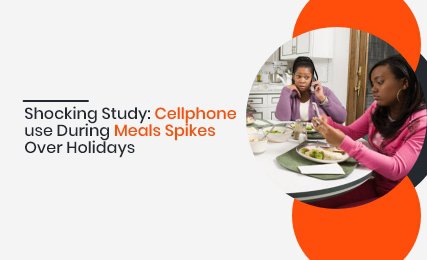 Cellphone Use During Meals Spikes Over Holidays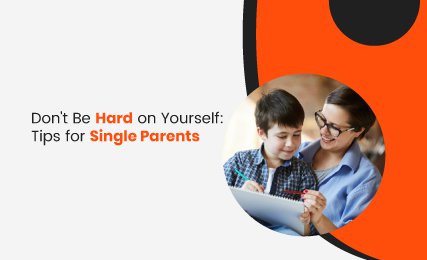 Don't Be Hard on Yourself: Tips for Single Parents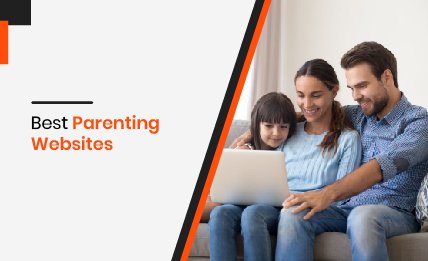 Best Parenting Websites