Jun 07, 2021
Juliya Smith
How to Set Up Parental Control on Tik-Tok
Tik-Tok is the most popular social media application all around the globe. It's a video sharing app on the internet where you can connect with different people and also can collaborate with your videos. It's also popular among children and youths where they can create and share their lip-synch, dance, and singing videos.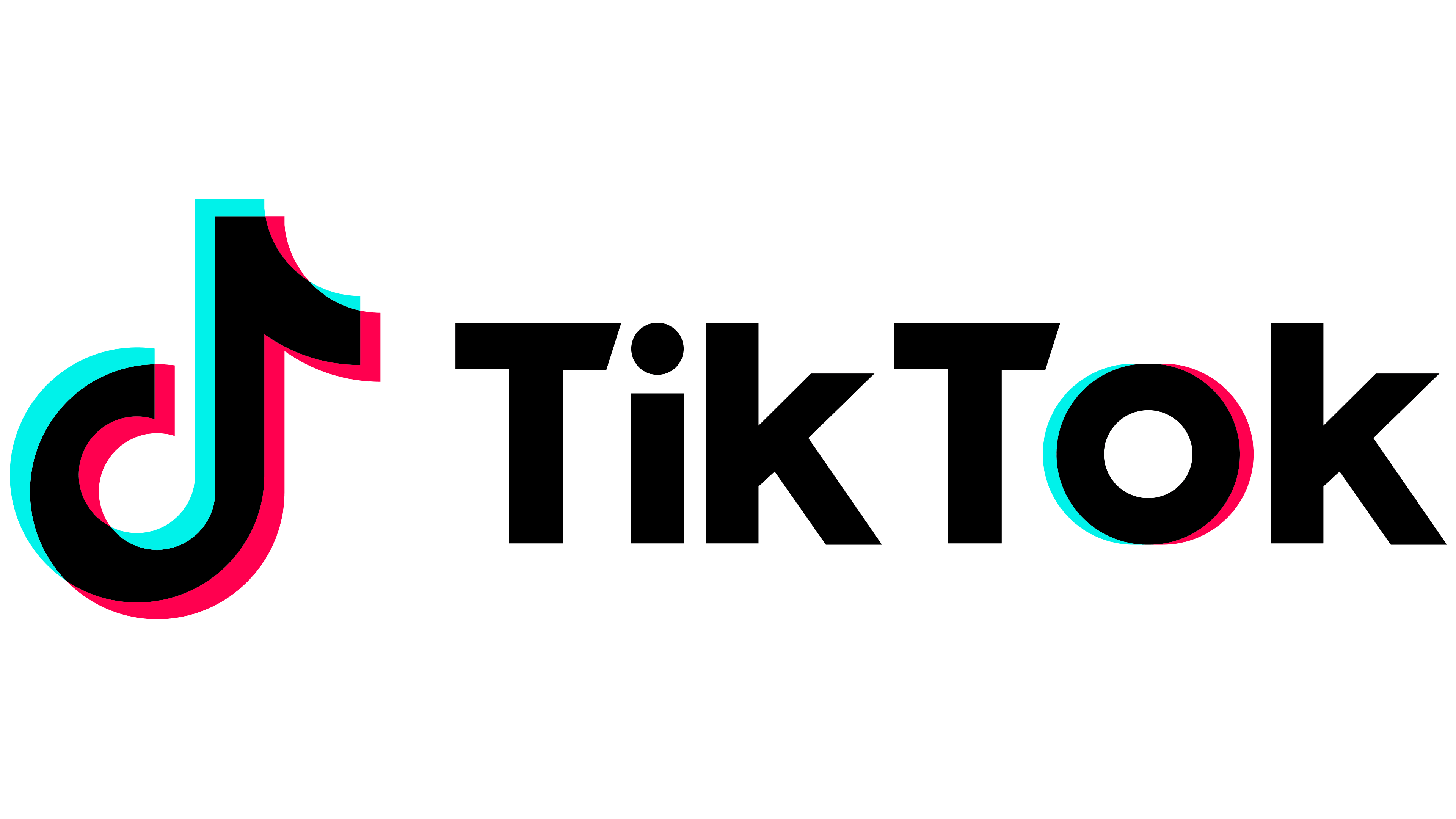 Video Creation
You can create your video or can lip-synch in other music & videos. You can also edit your videos and post them online.
Messaging
This application allows users to chat with other people in tik-tok.
Live Streaming
Allow users to real-time streaming.
Effects
You can also add special effects and filters to make the video more attractive.
Video Viewing
You can view other's videos and you can like, comment & share users' videos also.
Profile Viewing
You can watch users' profile if the profile is public. You can also follow them. You will also have your followers.
As a parent, you probably want your children to be more advanced and wiser. You allow your kids to use the internet and different devices for learning, communication, and entertainment purposes. You also want to make sure that your kids safely and efficiently access the internet. So, parental control applications play a vital role in keeping their children secure on the internet.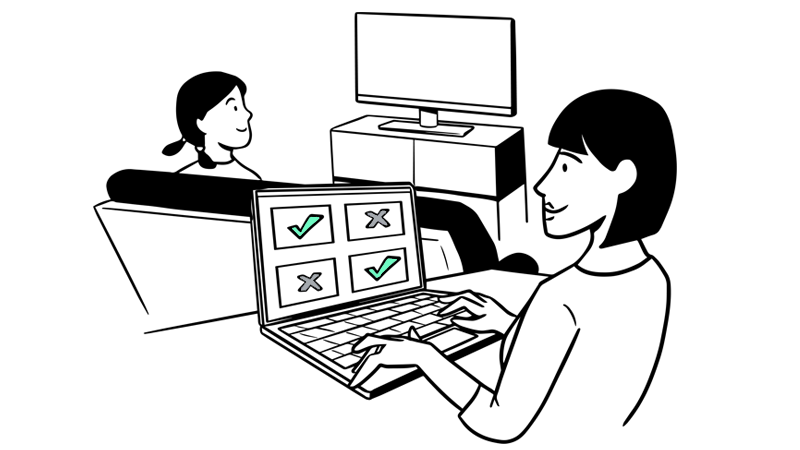 Internet and especially social media affect teen's self-esteem badly. Parental controls are software specially designed to monitor or track children's devices. To restrict your children's online and device activities parental control is used. Parental control is necessary to protect your children from unsuitable content like violent content, drug and alcohol abuse, gambling content, bullying, and racism content, etc.
Parental Controls on Children's Devices and Internet use
Time Restriction
There is much software that allows parents to set the time limit of the kid's device. Parents don't have to be a physical presence to restrict their child's device usage. Parents can set the time limits of internet activities also and allows them to use the internet for a specific duration of time whenever you want remotely.
Control Inappropriate Content
Nowadays, Children are excessively using the internet. On the internet, children can also find inappropriate content like gambling, drug-abusing, cyberbullying, images, and much other harmful content that make parents anxious. Through different parental control software, parents can filter and block inappropriate content.
Monitoring Children Activity
Parents can monitor their children's devices and online activities. With the help of different monitoring software, parents can know which application they use, what they do on social media, what they do on the internet, etc. If some of the activities that their children are doing wrong on the internet, parents will be fully aware of it and can take some measures to control it. Parents can restrict them over gaming activities, limit their social media use, and can control their child's online activities.
Parental Control app and its features
There are many third-party applications for monitoring their children's device activities. Here we discussed some of the best software that makes it easy for parents to track remotely.
Familytime.io
This is one of the best and user-friendly applications. Familytime.io is a smart app to maintain a secure digital life. This is a paid software where you can choose your favorable subscription and enjoy its best features.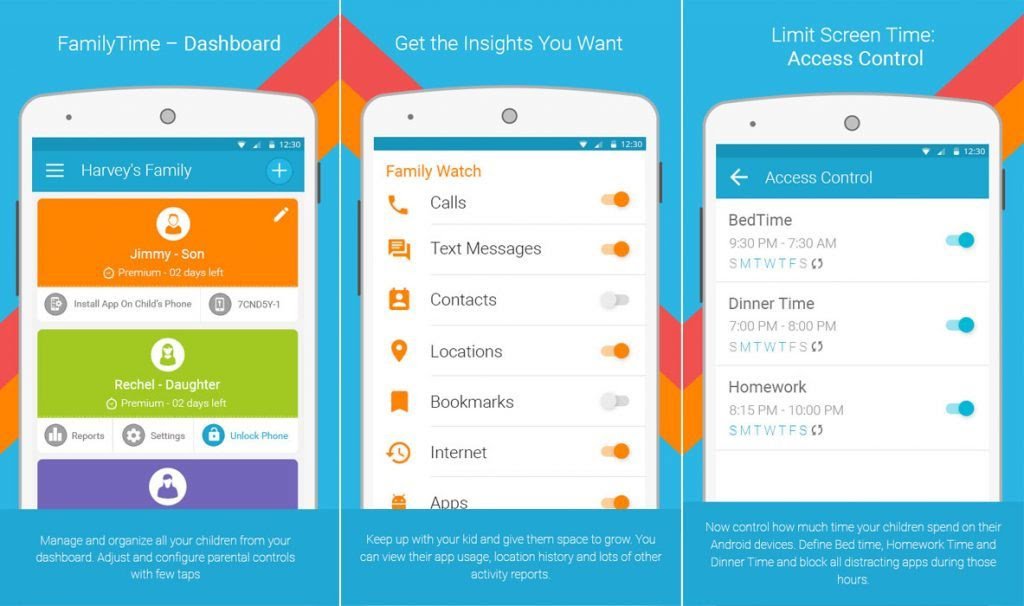 Features
Geolocation and Geo-fencing
This application provides parents with a special feature where they can track their children's real-time location and get notified by the system where their children are entering or going.
App blocker
Parents can block any inappropriate app by adding them to the blocklist.
Internet filter
In this app, you can filter or block unsuitable content found on the internet. You can track the browser history of your children and also can check bookmarks.
Manage Social Media
it's important to know what their children do on social media. This software helps parents to track each activity on social media. You can check their message, videos, and photos, etc.
SOS alert
This is the best feature of family.io where you get an emergency alert message. You will also get a notification if your children are accessing inappropriate content.
Compatibility
Bark
It's the most reliable social media monitoring application. Bark is software for monitoring, filtering, blocking inappropriate social media content. Its main purpose is to track social media only like Tik-Tok, Facebook, Instagram, etc. and make sure your children are safe and sound on it.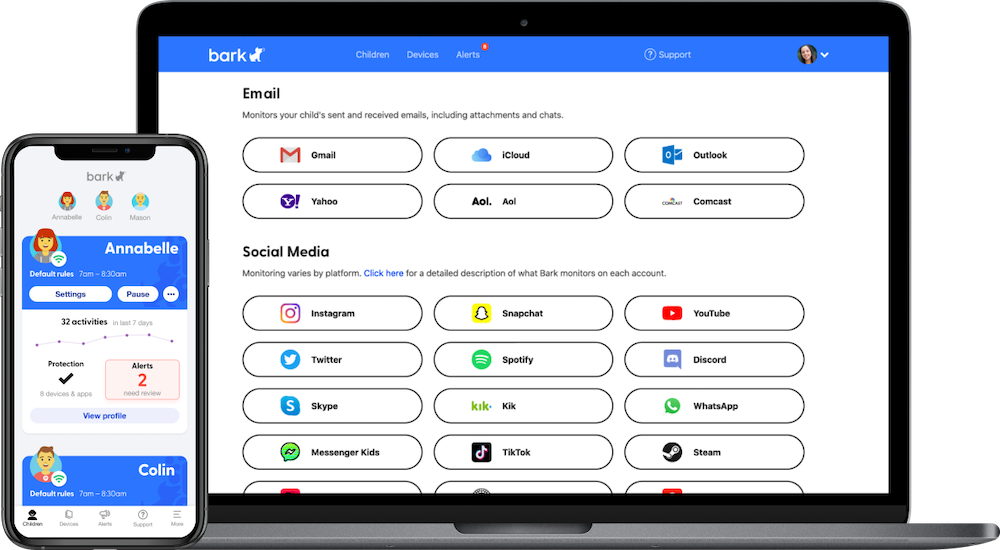 Features
Monitoring Social media
As this application is mainly focused on social media only. You can track every social media content, message, photo, video, and online game. You can monitor hidden messages, photos & videos and can recover deleted items. You can also block unsafe content from the social site.
Filtering and Blocking Content
Blocking and filtering inappropriate content is the basic requirement for parental control application. This app provides parents to set a setting for unsuitable content like cyberbully, violent content, sexual content, etc. If your children are doing suspicious activities on social media, the system will notify you through mail or text messages on your device.
Screen Time
You can set a time-limit for your children's device or online activity. For instance, you give your children 1 hour to use Tik-Tok and then you set the time limit in the software, you will be notified once the periodic time is finished, they can't access the app.
Compatibility
iOS
Android
Amazon Devices
Qustodio
It's expensive compared to other apps but gives you extra features. This software is specially designed for children's surveillance. It allows users to monitor every activity of the children. These are the features that make it different from other apps.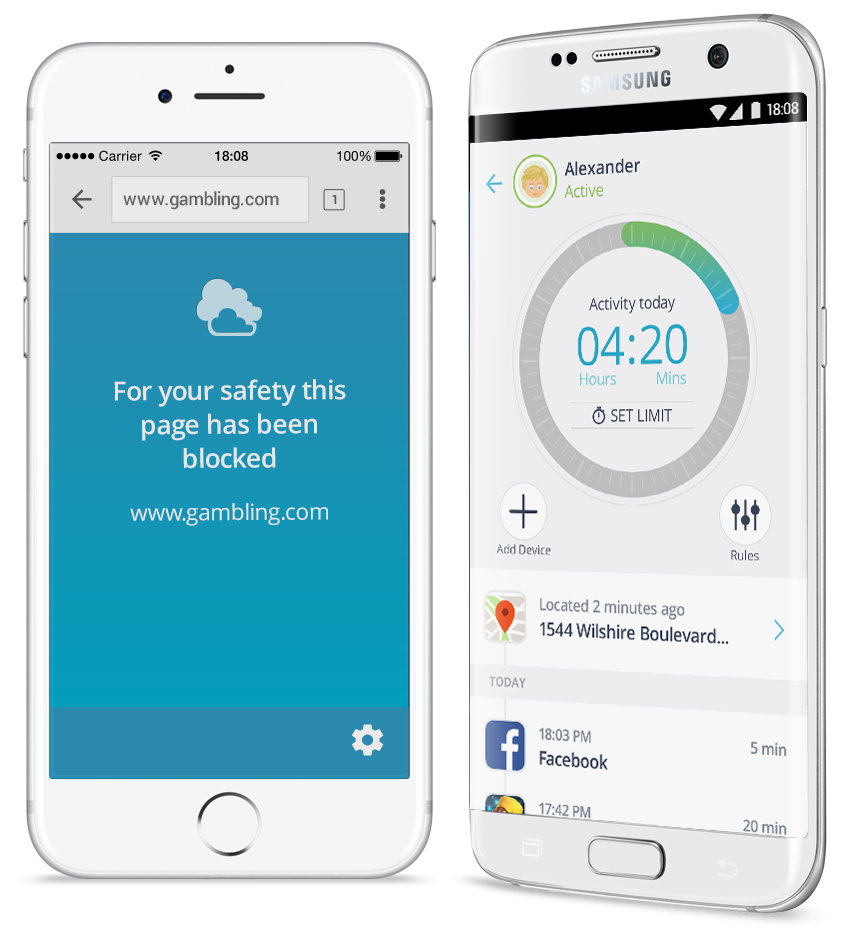 Features
Activity Record
This feature is unique and different from other app features because the Activity Timeline provides a minute-by-minute overview of all your child's activity on their smartphone, including applications, games they use, sites they visit, and posts they share on social media including photos & videos.
Inappropriate Content Alert
This application provides a unique feature to filter and block violated content. You provide the system with unsafe content that might be harmful to their children. The app will alert that your children are accessing unsuitable content.
Reporting
This is a special feature where the application provides your children reporting. You can receive the report on a weekly or monthly basis. The report consists of all the device usage activities.
Compatibility
Android
iOS
Windows
macOS
Net Nanny
Their app is versatile, with choices to meet the needs of most families. It's designed to screen out adult content by blocking applications and websites with inappropriate content. You can be sure your child is in safe hands with appropriate reporting functions.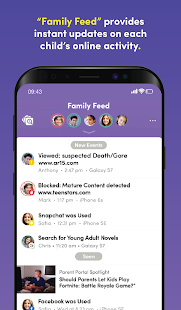 Features
Filtering and Blocking
You can monitor your children's browsers' content on each site in real-time without delaying the devices. You can execute this function in various ways. Several different types of filters are available. Depending on your choices, your child will see unique content. This configuration allows users to access the sites they find secure.
Location Tracking
It provides you with a real-time location. You can see the previous location visited by your children. It updates the location of your child's phone on a map every minute so that you know where your child is and tracks its recent location.
Family Feed
You can monitor your children's online activity from anywhere and can access it through any device. Family Feed alerts if your child is on inappropriate content and you can block that content immediately. You can monitor the Internet searches of your child in real-time and can receive online activity notifications.
Compatibility
Windows
macOS
Android
iOS
Pros of using parental control apps
Tracking Application
There are a lot of malicious applications to scam the users on your computer. You can track your children what they are downloading and ensure they are not the victims of scams. In general, while gaming or using an app pop up or advertisement will appear. Your children might just be one-click away to be victims.
Internet Monitoring
For children with phones, proximity to unsafe sites is a major issue. Your children might access inappropriate content that is not acceptable for parents. With the help of a parental control on iPhone or iPad , you can block all pages that your children shouldn't be using. You might need different app best fitted for android. With these applications you can monitor all the internet activity and track the records of browser history also.
Cons of using Parental control apps
Impact on Your Relation with Child
If your children somehow know that they are being tracked or spied It can have a huge effect on your connection with your children, the main drawback to monitoring software on your child's devices. If you feel you don't trust and value them, you won't give them the same faith and respect in return. Many children will often feel like their privacy is being violated and unjustified, and that will profoundly affect your relationship with them.
High Cost
All the third-party's software comes with a subscription and for each feature, you have to pay the pricing. Some of the parents can't afford the expensive subscription. The app only provides you with a 3-day free version trial afterward you have to pay the price to enjoy its features.
Comparison table
Here we compare two of the best parental control applications.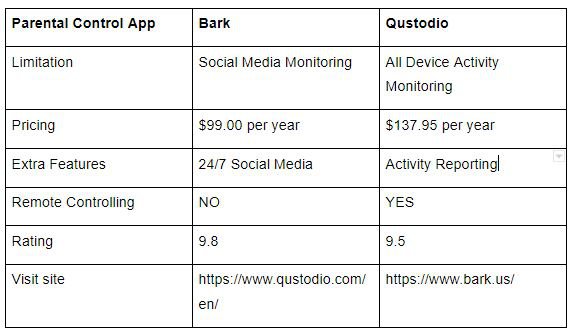 Ways to Set-up Parental Control on Tik-Tok
It's the responsibility and duty of every parent to make their children safe & secure from the digital or the outer world. In comparison to other social media apps like Facebook, Instagram, WhatsApp, etc. Tik-Tok is the best in terms of parental control. Tik-Tok provides the parents with its unique feature which allows parents to set time-limits, filter or block unsuitable content, and disable children's accounts direct messages.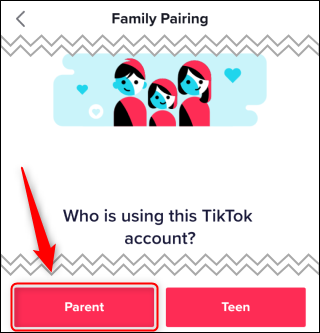 Tik-Tok has built a special feature" Digital Wellbeing" because most of the Tik-Tok users are children and youths. Here we briefly elaborate on the best ways to set-up parental Control.
Family Pairing
Screen Time Management
Restricted Mode
Private Account
Family Pairing
This is a Tik-Tok setting where you can pair your children Tik-Tok with each other. Here are the steps to enable family pairing.
First, you need to create the Tik-Tok account and if your child hasn't an account do the same procedure for children also.
Once your account is made, tap on the top-right button 'Setting and privacy' section will show.
And then, click on the family paring button where the system will show you the parents or teen option.
You tap on the parent option, as you are using for parental control
Then, the system will provide you with a QR (Quick Response) code and scan it with your children's device.
At last, parent and children's Tik-Tok accounts will be paired with each other. If your children disable the setting, the system will notify you.
Screen Time Management
It's a feature of family pairing. You can set the time limit for how long your children can use Tik-Tok. Here is the procedure to enable screen time management. It's similar to the step we have discussed above.
Firstly, go to your Tik-Tok profile,
Click on the top-right corner button for privacy and setting.
Click on the 'Digital Wellbeing' section to manage time limits
Then, manage screen time for the linked account and set the passcode.
When the time is finished, your children will not be able to access it again because it requires the passcode.
Restricted Mode
It's also the feature of family pairing where you can restrict your children from harmful or age-appropriate content. Follows the major step to enable the restricted mode. You can also disable your children's search bar with the settings. In this way, your children will not be able to search and automatically can't come across harmful content or profile.
First, go to your Tik-Tok account.
Tap on the top-right corner for 'Privacy and Settings'.
Click on the 'Digital Wellbeing' to activate restrict mode.
And then, you can turn on the restricted mode to block age-limit content.
You can also report the content if it's harmful to your children.
Private Account
Private Account allows users to view their video or content only if the account holder accepts your request. Parents also get notifications about the new follow request. Parents can also unfollow the unknown profile or inappropriate content. Follow the septs to make your account private.
Go to the 'Privacy and Security' section.
Then, you will see the private account bar.
At last, tap on the button to make your account private.
Therefore, Parental control is important for their underaged children to keep them safe from digital threats. Many youths and children use Tik-Tok for their entertainment purpose. In Tik-Tok parents can find much harmful and unsuitable content, whereas their underaged children are unaware of it. So, Parental control apps or methods come into the play where a parent can monitor their children's online activity.
Parents must be careful while using parental control on kids device as sometimes, your kid might bypass parental controls like OpenDNS. As a parent, it is your primary responsibility to protect your child from cyber hazards. Naturally, any parent tries hard to defend their children from possible threats both physically and online. You don't need any third-party's app to monitor your children but third- party's apps will give you an extra dimension to protect your children from digital threats.
Related Stories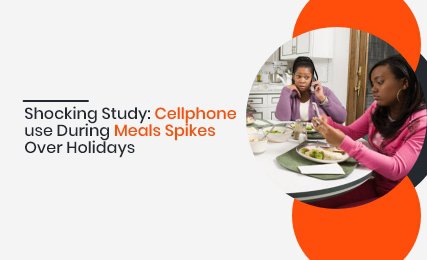 Cellphone Use During Meals Spikes Over Holidays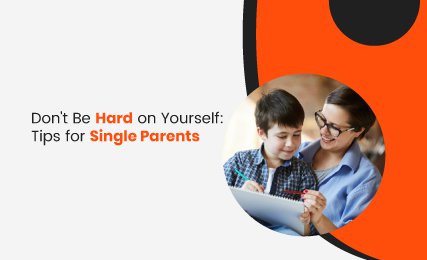 Don't Be Hard on Yourself: Tips for Single Parents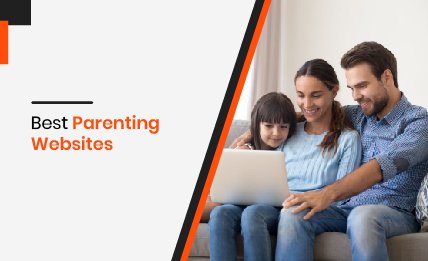 Best Parenting Websites