May 25, 2021
Juliya Smith
Viral Sexy Silhouette Challenge Heats Up TikTok
Years ago, only Facebook came to everyone's mind when it came to entertainment on the Internet. There are all short of contents ranging from extremely knowledgable to inappropriate and undesirable content on the internet. Nowadays there are so many social media platforms. And, competition in the market on who wins who is taking its peak. Recently, the growing popularity of TikTok among the young generations has put Facebook on notice. Facebook is continuously trying to beat TikTok.
The first attempt it made was in 2018 when TikTok hit over 650 million users by launching a copycat app called Lasso. But it failed to grasp people's attention so Facebook shut it down. Since then Facebook is planning to make a big move to beat TikTok.
What is TikTok And Why Is It So Popular?
TikTok is an international version of Douyin which is the name for TikTok in China. Tiktok became worldwide in 2018 and since then, it has grown its upward trajectory. It is the most popular social media platform with the majority of youngsters.
People create videos where they lip-sync on the music, sing or dance, and share them with a group of people. TikTok is famous for its available features. One can also collaborate with the other to make micro-video content.
Features of TikTok Includes The Following:
⮚ Video Creation: One can create their own singing or dancing videos. They can lip-sync on the available Bollywood, Hollywood, and other pieces of music & videos.
⮚ Instant messaging: Allows its users to exchange messages.
⮚ Real-time streaming: TikTok allows users to do live videos for engagement purposes.
⮚ Filters and effects: This application allows the use of effects and filters to help make videos more appealing.
⮚ View Videos: You can view and leave your comment on anyone's video. You can also like and share the video content.
⮚ Come up with challenges: TikTok users bring their new ideas to a new hashtag to make people engage more.
⮚ Profile Viewing: One can view anyone's profile before following them.
Hashtag Challenges On TikTok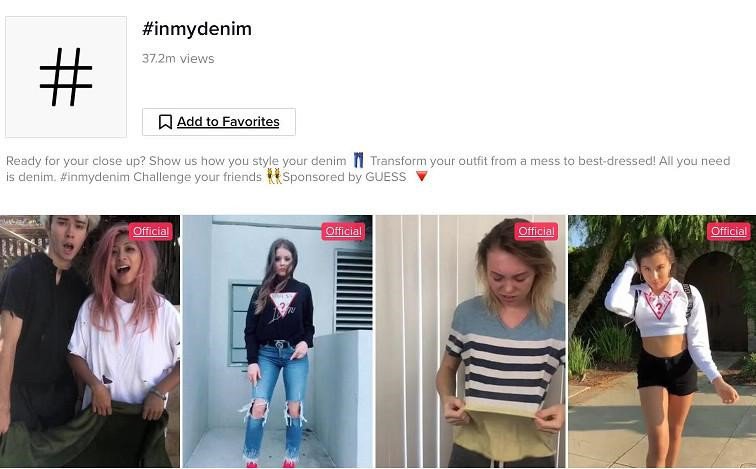 TikTok gained its popularity, and one shares its part of lives on this trendy platform. It has mostly increased engagement on its platform via its viral hashtag challenges. These hashtags come from their own users. TikTok helps users to find and share content based on particular hashtags. If you want your child to not use some hashtag or make on some inappropriate trending topic then there is the feature of parental control on Tik-Tok which can be used to make TikTok safer for small kids.
Challenges are a unique way that generally combines text, sound, and movement of the body. They can be both paid and organic. It becomes a trend when an influencer on TikTok creates content that aligns user interest.
General individuals to celebrity stars to famous brands have already tapped their foot onto various trendy TikTok challenges. They are using them to fasten their growth and reach millions of users to increase their popularity. Challenges can be in any form, it has to be easy to replicate by the people. It should intrigue people to participate in and make them happy doing it. It can be easy as well as difficult.
Easy like #MakeMomSmile to the difficult challenge like #PushUpChallenge is the most engaging method of bringing people to follow the same viral trend. One can use this tactic on the platform to create awareness, promote their brand, create relatable content, and eventually grow their own TikTok community.
In the same way, hashtags can be a threat to people as well, especially to young generations. Their mindset is ruined because of the addiction they have to TikTok. Some people criticize and leave negative comments on their videos which leave a negative impact on the mind. Some people use the app for body shaming. While some go to any extent to be a part of the challenge or a part of the TikTok digital society.
What Are The Top Viral Challenges On TikTok?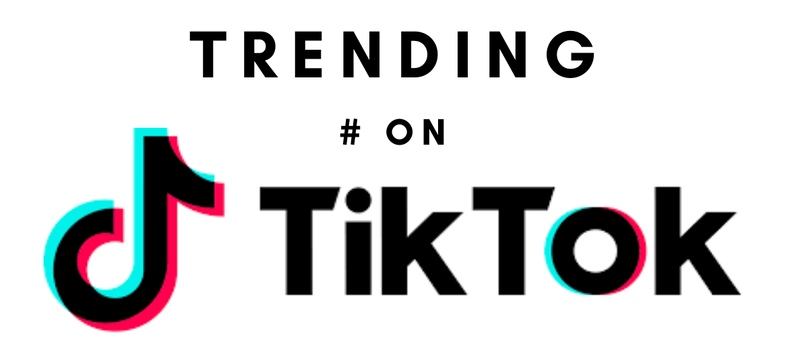 Some challenges inspire people and bring change to the world. While some are seen as a threat to people's privacy and safety. Here is the list of some viral TikTok challenges in no particular order.
1. TikTok Challenge #1: Kaiser Permanente's Own The Curve
Kaiser Permanente sponsored this Own The Curve challenge relating to the pandemic situation the world is facing. She encourages people to follow the guidelines for their own safety from the coronavirus disease. In her short video content, she shows three basic guidelines one must follow during this tough time. They include wearing a mask, carrying sanitizer, and maintaining social distance.
2. TikTok Challenge #2: DJ At Home
When we are all jailed into our homes because of Covid-19, this challenge brings up the idea to get rid of the boredom. This challenge has already been viewed by 1.3 billion people. #DJAtHome challenge is best described as pulling on your headphone and picking the favorite song to play for your family or friends. These challenges grab people's attention and none less helps to grow engagement in the community.
3. TikTok Challenge #3: Level Up
In this challenge, users on TikTok used toilet papers to build a wall and film either themselves or their dogs jumping over that wall. With each successful jump, a layer of toiler paper was added until their dog or themselves failed. The reason this hashtag went so viral was because of the dogs and millions of views worldwide.
4. TikTok Challenge #4: Pass the Brush
This challenge got millions of participation and views during hard pandemic times. As the name Pass the brush suggests, the beautician from all over the world would go from without makeup to pro makeup looks and would pass the brush to someone else to do the same. This channel took the hype among the girls as well as the boys in the makeups.
5. TikTok Challenge #5: Silhouette Challenge
This trend is going viral for the past few days. In #SilhouetteChallenge, people are creating a red silhouette version of themselves and playing it into the remix version of a song. A red filter using Snapchat is applied to oneself clip moving one body naked or semi-naked in a seductive manner. The basic idea behind this challenge was to empower the female body. Silhouette Challenge has some steamy clips uploaded by the users on TikTok to be a part of it.
Why Viral Sexy "Silhouette Challenge" Heats Up TikTok?
According to Distractify, the TikTok Silhouette Challenge has been around on the Internet since at least the summer of 2020. In recent weeks, though, the trend has blown up, partly due to a clip posted by Chloe Bailey of the Chloe x Halle pop group. Chloe Bailey in her challenge has turned on blue and purple lights instead of using a red filter. She has given a special performance to her fans for reaching 1M followers on Instagram.
The TikTok Silhouette Challenge, a way to empower the female body has taken a shady turn. Many people on the Internet are sharing ways to remove the red filter to gawk at users' naked bodies. Challenges like Silhouette in TikTok contain inappropriate content for small age group users.
This challenge heats up when a woman shares a warning TikTok video. She warns women on being sure what they are wearing before posting up their video on this challenge. Because men are using videos on this challenge on different social media platforms. Men are sharing tutorials on how to remove the red filter using their videos without consent.
How to do the Silhouette Challenge?
Silhouette Challenge is a new trend on TikTok. In this challenge, people are filming their red silhouette version of themselves. And further playing it to the remix of the song "put your head on my shoulder" in the background. Making a video like this may look a little complicated, but it is effortless as long as you know the right steps.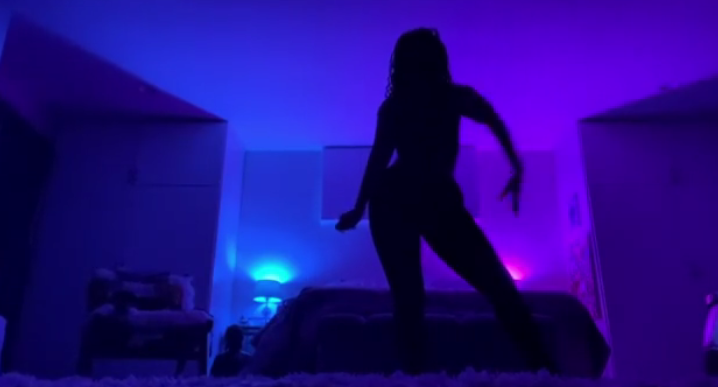 ● You will have to find a place to film your video where the lighting looks normal. The lighting must be right in the first part so that the red silhouette part looks accentuated in the other. Most people use the doorway, but you can use the hallway or somewhere else that satisfies the need. The need is you should have lighting around the camera in the first part. And, in the second clip, you should have dark in there.
● Then you will have to film your second video with your red filter on. You can search for this red filter on Snapchat with the name in rouge. Make sure that the light is behind you in this part that creates the silhouette.
● After you have filmed these two videos, you will have to put them all together either in TikTok itself if you want. Or, you can use the online Silhouette Challenge Template. It already has the song in the background, all you have to do is, put on those two clips and merge them.
● Upload it on TikTok once you are done with the filming and editing altogether. Use the hashtag Silhouette Challenge to reach out to millions of users.