Jun 08, 2021
Sophia Clark
Why Parents Should Limit Internet Time after School
Do you agree that the Internet has become one of the mediums that build as well as ruins the children's future?
The Newer generation is always way smarter than the present and past generation. They learn and adapt faster. As you can see children of 3 years and above use the internet like us. They engage in different games, social media. They even have a Facebook account where they send Facebook requests to all mutual friends. They are more prone to selfies, games, and social media.
As the saying goes," A child is like a young plant, they will grow in whatever way you train them". Parents are those who can shift the way children grow. The parents must always be careful with what they teach. So, in this IT and Technology evolution, the parents must focus on the Internet.
Concurring to information from the Centers for Illness Control and Anticipation (CDC) appears that children of age group 8-10 spend 6 hours per day in front of the screen. The children of the age group 11-14 spend 9 hours per day.
Ways by which Parents can Limit Internet Time after School
As in the current situation, the online study has affected the timing of schooling. The children are always on the computer or mobile. In my generation, we used to play outdoor games and it was exciting and physically advantageous. But now as everything is online we must consider many things:
Give enough time to them. Even if you are busy and cannot spend time with your children. Make time for them, make them feel happy, and engage them with people.
Parents can make a Schedule except for their online classes, they only can use the Internet for a maximum of 1 hour.
Try to engage the children in outdoor games as much as possible. If it is not possible try to engage them in Chess, Ludo games (not on mobile and computer) which are physical.
Participate them in different programs which they can enjoy as well as learn new thing like Dancing, Singing, Football, Karate which is exciting to play and learn.
Try to take them outside the home frequently. Staying indoors makes them introverted and dull.
Children copy their parents. Parents must reduce the limit of digital devices.
Educate your teen about web security and social media and its threats. Make sure they don't give their personal information to anyone.
The academy suggests that children from the age group of two and under are not suggested to use the screen at all. The age group of 3-5 years must not spend more than 1 hour a day in front of a screen, and those children who are 6 years and older must keep a steady limit over screen time.
Problems Created from more Screen Time
Anything in excess is poison. Excess internet causes the following problems:
Virtual World is Perfect: Their mind may develop that the virtual world is perfect. This makes it difficult to bring in reality.
Psychological problems: The inability of thinking properly causes psychological problems. The child's mind becomes dull, silent, introverted, not wanting to go outside.
Internet addiction: Consider the internet as friends and family. Doesn't like to take part in any activities and only thinks about using the internet every time.
Disorder: Eating and sleeping disorder occurs. The timing or schedule for sleeping and eating changes.
Troubles in school: Not wanting to go to school is one of the problems in children. Instead of going to school they try to avoid and prefer using the internet at home and watching television. This causes problems i.e. ditching of schools/colleges. Making excuses and sitting at home
Health Hazards are the Long Term Effect of more Screen Time
Eye problem
According to eye doctors and specialists, electronic devices throw a wavelength of 380 nm to 500 nm. These waves can cause eye inconvenience to retinal damage. This leads to side effects like dry eye, nearsightedness, headache, blurred vision, and eye fatigue.
Headache
Staring at the electronic devices for a long time causes headaches.
Back problem
Back pain and a back problem arise due to straining eyes and incorrect sitting posture.
Physical weakness
Leads to Fatigue, weakness, low immunity.
The Internet contains much informative and educational information. But, there is an equal amount of unwanted and harmful content. The negative influence may harm them, affect them psychologically and mentally. Contents should be protected from children. The ways to protect them from such content are:
Tracking online activities
The parental control software can help to monitor your child's online activities. Parental Control features can be included in a computer, video games, television, and other electronic devices. The parental software allows parents to restrict the access of contents to their children. This has become one of the most beneficial mediums to track your children's activities and remove harmful and unwanted activities.
Many people ask how to use parental controls:
It is easy to set parental control on the browser by simply going into the browser's settings.
You can use different software programs i.e. Kaspersky Safe Kids, Net Nanny Controls, Norton Family Premier, OpenDNS Family Shield. KidLogger, Spyrix Free Keylogger.
Some children are very smart. They are keen to learn and fast learners. Many children know to clear browsing history as well as to remove parental controls by searching through the web, video tutorial from YouTube. For those children :
● Parents must keep their electronic devices in public (shared space) so that they can monitor them frequently and easily. This makes them unable to view inappropriate and harmful content on the web.
Conclusion
Avoiding the internet is difficult. As too much involvement in the internet causes mental, health hazards, and psychological disorders. Children don't know the negative impact of the Internet, due to which parents must act as a barrier. Children learn from adults. They try to copy their friends and family.
So, the start of change should always begin at home: parents must try to reduce their internet usage so that they can teach their children in the right way. Other than that, many parental controlling applications are easier ways of controlling and monitoring the children's activities.
Try to make your children less dependent on electronic devices and motivate them to do better in school. Let's try to make your child more active and interactive by exploring the outside world rather than the digital and electronic world.
Related Stories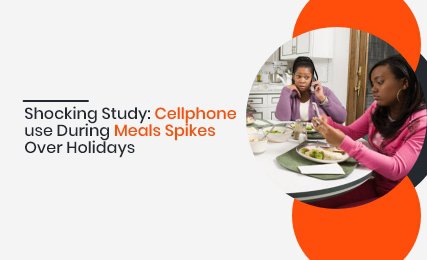 Cellphone Use During Meals Spikes Over Holidays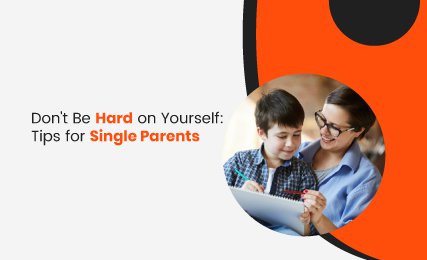 Don't Be Hard on Yourself: Tips for Single Parents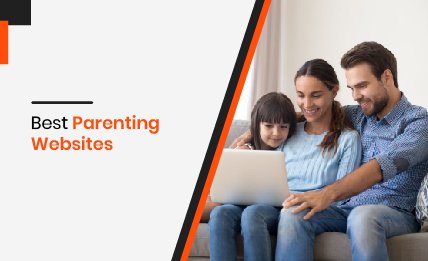 Best Parenting Websites