Jun 14, 2021
Sophia Clark
Keeping Kids Motivated for Online Learning
It's been a hard time for all of us to adjust to working virtually. Adults are getting demotivated to work due to the Covid situation going around. We procrastinate figuring out how to work and meeting our daily goals.
Adjusting to something as new as distance learning is difficult for children. Children are habitual to learning in their classes, they are not familiar with virtual learning. You can only imagine how hard it might be for them to study from home. Trying to set up an environment similar to the classroom is quite challenging.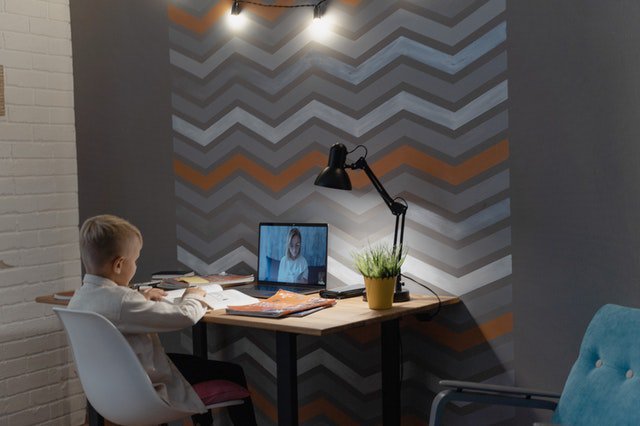 It is hard for children to get a grasp of distance learning. Distance learning is mandatory and with it comes every parent's responsibility of keeping kids motivated to do better in school. Keeping kids motivated for online learning might be a hard and confusing task for parents.
Here is a guide that we have made to help parents keep kids motivated inspired by Common Sense Media:
Create a structure
Set a routine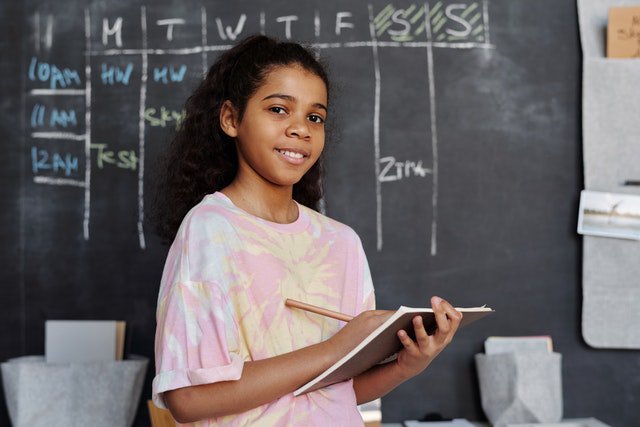 Our kids were already accustomed to a routine when they were going to school. They were habituated to following the set routines of the day from waking up in the morning, having their breakfast, and commuting to school. But now as distant learning has become a reality, children need to learn to adjust to a new routine.
Children always have a set routine when they are at school. They have a class routine and a timesheet for different subjects. This allowed children to have the freedom and know when they had extra time. They are not accustomed the same way to distance learning because they don't have a set routine.
Staying at home can make kids feel like they are on vacation. Children might also not feel like learning when there is no routine like they have in their school.
Hence, you as a parent, need to develop a routine for the children to ensure stability distance learning. Without a routine, your children might follow their instincts and go, rogue. They will not have proper knowledge of their timetable.
You need to set a routine to guide the children through distance learning, screen time, playtime, family time, and outside time. Setting different time periods throughout the day for different activities will allow your children to have stability. Children will also be busy doing their activities rather than getting in the way of you completing your work.
They will always have something to do next and will not interrupt you.
Set a structure
The structure around their daily routine also matters in motivating us while we are doing our work. The same applies to our children. They especially need structure when it comes to a daily routine.
Due to the reality of distance learning, children have to learn and join classes from home. Kids have difficulties setting boundaries during online classes. They get bored and do not want to study when they are studying from the comfort of their rooms. Children are likely to be lying in their beds and joining their classes without getting up.
They are also less likely to take notes or give attention to what the teacher is talking about with distractions going on around their own home. For this, you will have to create a structure or help your child develop a structure themselves.
A structure can be built around the place where they study and around their routine. You can set their structure by designating a specific room for different activities. For example, make the living room a place where they take their online classes. You can designate their bedroom for playtime and the dinner table as a place for family time.
Moreover, it helps maintain a difference between study time and playtime in their mind due to the change of surroundings. You can also arrange a separate study space for your child so they can have a designated space to join their online classes.
Create a motivational environment
Incentivizing with rewards
All of us need some motivation and encouragement while working. Even though we love our job, we may stop doing work if we did not get paid. Similarly, even if our child loves studying or joining their classes online, they would also need some sort of encouragement to keep it going.
You need to associate their studies with some sort of outside incentive that can keep them interested in learning. To find the correct incentive to keep them motivated, parents need to interact with their children and find the right incentive. You need to find an incentive that is financially and physically possible.
For example, providing cash or toys every time they complete the assignment is not financially possible. Likewise, providing them with sweets or candies every time they gain an accomplishment is not a healthy option.
You need to choose an incentive according to the gravity of accomplishment made by your child. Reward your child with something small when they make a small accomplishment and reward them with toys or gadgets when they make some big achievement.
Every type of incentive can be used to encourage your child. When distance learning, even a break between study time can be motivating for kids.
For small children, parents can consider maintaining a chart for the reward system through which for every completed assignment they get a sticker. You can provide them with the opportunity of collecting the sticker for a dessert or a movie night. For older ones, you can reward them with extra screen time.
Build their self-confidence
Children can feel hard to focus on online learning if they feel like they are not good at their studies.
It is harder for everyone to focus on something or to stay engaged in it if they believe that they will never be good at it. Parents need to boost the confidence of their kids.
To build the self-confidence of children you first need to acknowledge your child's feelings. You need to be more open to their suggestions and help them realize that you understand them. Also, reassure them that it is hard to study online and not be in school. You need to acknowledge their feelings about missing their friends.
The second step of building your child's self-confidence is by letting them know that you believe in them. When it comes to children, the power of belief is very strong. The mayor feels that someone who believes in them will help boost their confidence.
You need to make your children feel capable of hard work. Teach them that they are sufficient and they can achieve anything as long as they set their mind to it.
As a parent, you also need to reset your expectations from your children during this difficult time of distance learning. Teach your children about valuing efforts more than they value the outcome.
Praise their efforts
One of the best ways of building confidence in children is by praising their efforts. Keep your kids motivated by praising the way they performed or have been performing their work. Praising children will keep them motivated as it helps them determine the best ways to get positive feedback. It also helps them know that they are doing things in the proper way.
Praising your children will help them feel capable and will also make them more independent. You need to focus on your kid's hard work more than outcomes while praising your kids.
An example of this can be praising your child when they receive grade B on their math test. You need to see their effort working their way up from earning a grade C rather than focusing that they did not get an A.
For this, you need to take notice of what your child is struggling with and what they are the best at. You need to compliment positively when they achieve something good and encourage them to work harder if they are struggling.
Your positive comments will help your child grow and progress. They will receive a forward momentum rather than focus on how hard something is. Positive reassurance will also help them build a deeper connection with their parents. They will feel appreciated for the hard work and will focus on working better in the future.
Create a learning environment
Lead by example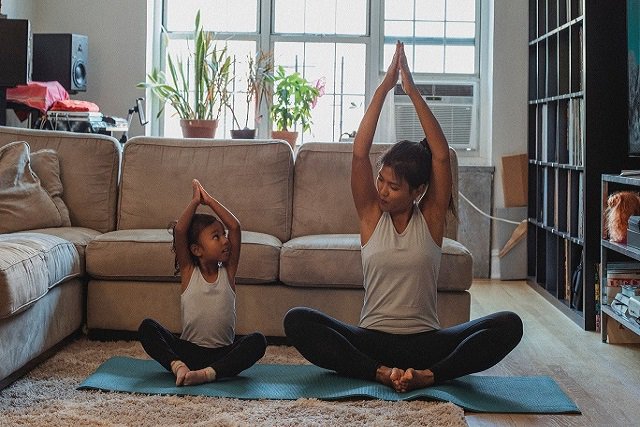 Everyone needs an example when they are trying to do something new. An example is the best way to teach performing something that we have never done before. Teaching by example is one of the best ways to teach children. When something is started with an example it has a high impact on the person who is learning.
Therefore give examples to teach children to build their work ethic. Examples can be taken from role models out of movies, books, or life. You need to associate hard work with a certain role model that your children are most influenced by.
All you need to do is find someone who is successful and can inspire them. If you can't find someone who will be a fitting role model for them in books or movies, you can highlight examples from real life.
Be your kid's role model. If they see you acting lazy and procrastinating while they are working from home, then they will also imitate your behavior and learn to procrastinate.
Hence, have a positive attitude for yourself for learning and working for your kids to follow suit. Your kids will learn from your work ethic. Therefore, show exemplary behavior for your kids to learn positive things from you.
Monitor their progress
One of the most crucial things you should do is monitor your children's studies. You need to learn what your child is doing and how they are coping with their studies during distance learning. Know your child's ability and things they struggle with. Get an insight into their current grades and their favorite subjects.
The best ways of keeping children motivated are by having a conversation about subjects they love. You all like talking about something you love, so do your children. So encourage them based on their likes and preference
Also, it is better for you to monitor how they are doing with different subjects. And keep eye on their growth and progress.
By monitoring their studies, you will also know which subjects your child is weak at. You can talk to their teachers about why they might be weak at it. Then kids can talk to you about something that they find difficult.
Use digital online learning tools
The best way of keeping your child motivated for distance learning is by using digital learning tools. Learning tools involve online learning platforms, educational applications which can range from language teaching applications to test making tools.
These tools help in learning and retaining knowledge in a fun manner for your kids. You can help your children learn new information, new languages, or retain that information. Many digital online learning tools can help you and your child learn.
Some of the best and most fun digital learning tools are as follows:
Khan Academy Kids
You can use Khan Academy Kids which is an educational app for young kids from ages 2 to 7. This application consists of core subjects like maths literacy, language, reading, and writing.
Khan Academy Kids offer a variety of learning topics for children and provide creative activities for children without them feeling the burden of doing it as an assignment. They also have a collection of animal guide kids that is a feeling for children as they are colorful and help children stay engaged.
Math Tango
Math Tango is an app that assists in learning simple maths for school children. It helps them learn mathematics such as addition subtraction multiplication and division for kids aged 5 to 10 years.
With the help of Math Tango, you can help your kids learn faster through the help of games. Kids can solve puzzles and work their way across different game modes and levels to learn mathematics. This application will ensure the engagement of your children by providing different rewards for completing their missions and it also helps them have fun.
BlendSpace
Blendspace is an application where students, parents, and teachers can create or organize a lesson in a single place. They offer unlimited learning resources from Google, YouTube, and other sites that provide learning materials.
You can search for subjects for a particular topic in this application. The user can add quizzes or games that help them in learning the lesson. Teachers can also add quizzes to test their students.
Zoolingo
Zoolingo is an application that is designed for teaching children around. It assists parents and teachers by having learning material for children around age 3-6 years.
They help in teaching children numbers and alphabets. It can help older kids by teaching them shapes and puzzles. They also include nursery rhymes.
The application also includes educational games. They are also designed for the use of kids with special needs.
Preschool Arcade
Preschool Arcade is a learning tool for children between the age of 2 to 5 years. This application as the name suggests is an educational tool that teaches children in the form of an arcade and includes 18 educational games.
They teach children numbers, colors, shapes, and alphabets and have many educational games that help children in cognitive matching skills. The educational games include Pinball 123, Claw Matching, Colors games, and many more.
Quizlet
Quizlet is an application that helps children learn online. It is an application that helps create flashcards and diagrams online. They also have flashcards that are already created by other students and teachers on the application.
Parents can help their children by creating flashcards of a specific subject all lesson in Quizlet. These flashcards can be used before an examination or before a test. Quizlet can also help in last-minute revisions and collaborative learning.
Kahoot!
Kahoot is an application that helps in creating quizzes for students. They provide student-paced challenges that help them in relieving the pressure of finishing their test early.
Kahoot also has an at-home feature where family members can test the information gained by their children. You can try Kahoot before your children take their finals or before their test to help them with their nerves. The app can also assist kids in gaining confidence. It can also be used by high schoolers and college kids.
Related Stories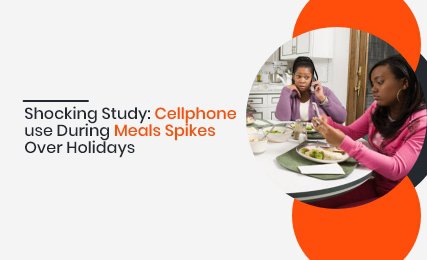 Cellphone Use During Meals Spikes Over Holidays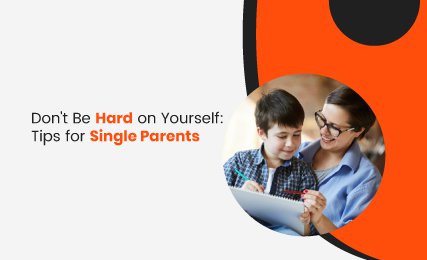 Don't Be Hard on Yourself: Tips for Single Parents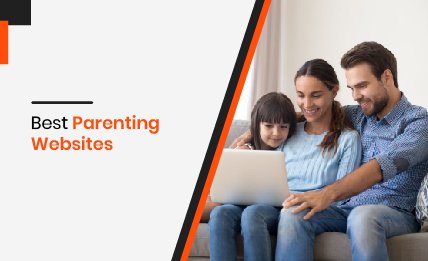 Best Parenting Websites