Jun 08, 2021
Juliya Smith
Parents' Ultimate Guide to Apex Legends
Are you worried about your kid's screen time? Is your kid spending too much time on gaming? Do you think games encourage your kid's involvement in negative activities? Let us know about the trending games and their positive as well as negative effects on kids.
There are almost 2.5 billion active gamers in the world. Out of these video game players, most of them are kids and teenagers. Gaming is fun and refreshing, but if addicted, it comes with many negative consequences.
Playing video games can have a negative effect on kids, but it also has some positive aspects. Some of the positive and negative effects of gaming are listed below.
Positive Aspects of Gaming
Improves focused vision
Boosts the brain
Improvement in life skills
Reduces anxiety and depression
Can work as a painkiller
Negative Aspects of Gaming
Can lead to high addiction
Losing social interest
Can lead to obesity
Increase in stress
Disturbance in studies
Some video games fuel violence
When it comes to video games, teens and kids have lots of options to "choose from." There are many types of games available online, some of them are listed below.
Sports Games
Role-Playing Games(RPGs)
Action Games
Adventure Games
Simulation games
Apex Legends is one of the most played games, and its popularity is rising day by day. It is a kind of action game where multiple gamers partner to fight for a goal.
Due to its rise, many kids and teenagers are regularly playing the game. And parents are concerned about it because most teenagers are addicted to the game. So, let us understand the video game and then talk about its effects on your kids.
What are Apex Legends?
Apex Legends is a kind of Action Game where a group of players fights to reach a focused goal. The game involves first-person shooter, fighting, and much more. Apex legends are similar to some famous battle royales like PUBG and Fortnite.
It can be simply defined as a class-based first-person shooter battle royale. The game is played with a team of 3 players with 19 other different squads. This game has been making and breaking many records. Since its release, It has made headlines without any marketing and advertising.
What is a battle royale?
A battle royale can be defined as a video game category where several squads are dropped in a large confined area, and the last man or the last standing squad wins the game.
In battle royales, players are dropped in an area with few or no supplies and they must collect the supplies and pave their way to victory.
Famous games like PUBG, Fortnite, Firestorm, and Call of duty: warzone are some of the examples of battle royale.
History of Apex Legends
"Apex legends" was developed by Respawn Entertainment. Respawn Entertainment is the company that developed famous games like Titanfall in 2014 and Titanfall2 in 2016. Titanfall gained more than 7 million users, and Titanfall2 gained nearly 10 million players. With the release of these two games, Respawn Entertainment had already won the gamer's heart.
Both the games developed by Respawn Entertainment were published by Electronic Arts. But, after the success of Titanfall and Titanfall2, Electronic Arts (EA) acquired the services of Respawn Entertainment.
After the acquisition of the company by EA, the company had more resources for development. A team of 115 developers was deployed to develop a new game called Apex Legends.
And, according to the senior designer of the game. The design of Apex Legends started before the release of Titanfall2. But, the proper development was started after the acquisition.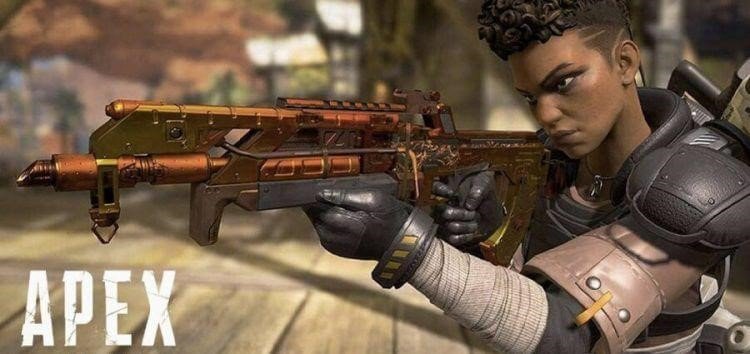 Finally, "Apex legends" was released on February 4, 2019. The game came out of nowhere and started breaking all the records. Without any advertisement and marketing, the game gained over 10 million players in just 3 days. It didn't stop there as the game gained over 50 million players in a month.
How to install and play Apex legends
Here are the steps you need to follow to install Apex legends.
Download the Origin from the official website and install it.
Register an Electronic Arts account.
Go to the Browse Games section of the app and then select the game.
Select Add to Library from the dashboard.
Then select the download with the Origin button.
And, you can select the preferred language, tick the terms of services and choose the space where you want to install.
Finally, the download will begin.
After the download is finished, go to the My Game Library section in origin and launch the game.
Enjoy the game.
Age Requirements
Firstly, parents must be careful about giving smart devices to kids at the right age. Apex legends have a PEGI rating of 16. Which means it is illegal to play for kids below the age of 16. The game contains a moderate amount of violence that is not suitable for kids below 16. But in the USA, the game has been rated 13+, which means the kid below 13 cannot play the game in the USA.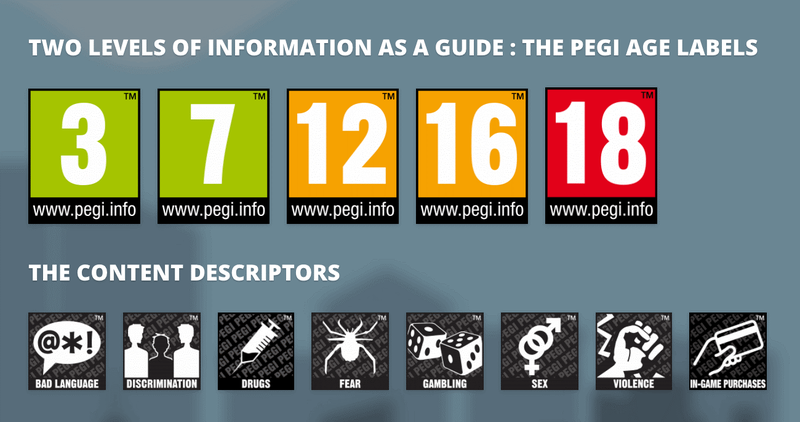 PEGI stands for Pan European Game Information. and this is a grading system used in European Union that rates the games according to their violent and sexual content. Parents should always check the PEGI rating before purchasing the game.
Voice Chat and text chat system in Apex Legends
The game enables users to use both voice communication, as well as, communication through text between the players. It also allows converting voice into text chat, but this feature is not popular among gamers.
Apex Legend players usually use the ping system in the game, where players can click on the location and communicate with other players. The ping system is the best and fastest way to communicate with other players in the game.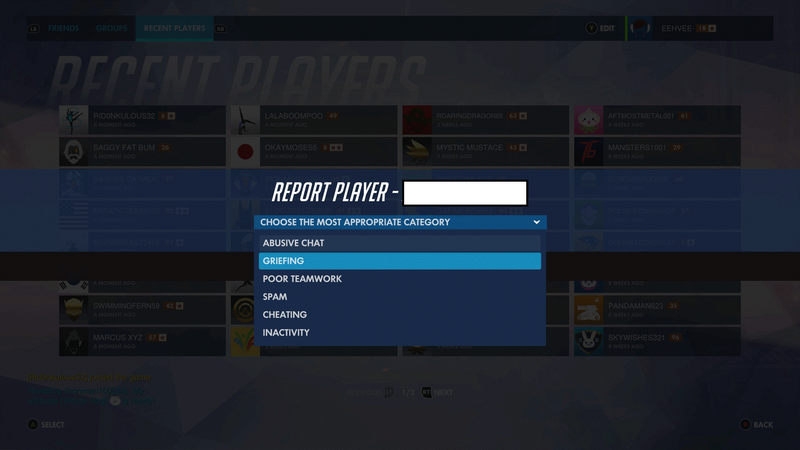 Since the game allows voice and texting in the game, there are dangers of inappropriate behavior and racism. But, the game has a mute feature that disables chats at the times you wish. And this mute feature can provide online safety for your kids.
Platforms
You can play Apex Legends on Playstation, Xbox One, and, on PC by installing Origin. All you have to do is create an EA account to play the game on these devices.
Cost of Apex Legends
Apex legends are completely free to install and play. But, the game comes with various in-game customization which will cost some amount. In-game costume defines the player's wealth and competitiveness. But, many kids and teens tend to buy costumes to show off their wealth and competitiveness.
How can you guide them and teach them the right way to Apex legends?
Parents are worried about their kids over usage of gaming devices. There are few risks of gaming that kids should know to be safe and parents should know to safeguard their kid. Due to the rising popularity and competitiveness of the game, many kids are addicted to Apex legends. There are several in-game as well as off-game methods to overcome these problems. Some of the methods are explained below.
Use of Parental Control Apps
Parental control applications enable parents to watch their kid's usage of their PCs and gaming devices. It is easy to track the gaming time of your kids using parental controls. Parental controls will also help you to maintain online safety by restricting various attacks. Set parental controls to restrict download of games, TV, Movies, and Overuse of devices.
Restrict in-game purchase
Many games these days allow you to play free of cost but have in-game purchase options. Kids and teens spend loads of money on in-game costumes to look professional and wealthy. And this is becoming a headache for many parents.
To reduce this problem related to the in-game purchase, you need to restrict in-game purchases from the device. Most of the gaming consoles come with a family control feature that can be used to restrict in-game purchases. Whereas, you can also restrict your kids from using your credit and debit cards.
Have open conversations
Most parents argue and shout at their kids while they are gaming. Shouting and arguing with them will never solve the problem. Many kids get addicted to gaming because of their issues with their parents.
To solve the problem, parents should always have a conversation with them and act friendly. Give them enough time, and if you can, you can also play Apex Legends with them for some time. By doing this, It will help your kids to boost their mental health and reduce anxiety. So, your kids won't play games all the time and obey their parents more frequently.
Help them deal with inappropriate behavior
Online threatening and bullying cases are increasing day by day. It is much more common in gaming than you think. Almost 35% of kids and teens face inappropriate behavior in online gaming. These factors can be the reason for your kids deteriorating health.
You can help them prevent this by blocking the user or using the disabling chat feature. Always remember to disable the chat because it enables your kids to remain away from inappropriate behavior. In-game safety should be a parent's major concern.
Off game complaints
Inappropriate behavior or fake accounts can ruin your kids' gaming performance and mental health. Before reporting off the game, try on game reporting and blocking.
If the problem escalates, you can report the user by sending mail off the game. Electronic Arts allows you to complain about the game and the behavior that is disturbing your kids.
Electronic Arts have good customer service and will reply to your complaint as soon as possible. They will analyze the problem and immediately take action against the user or the account.
Related Stories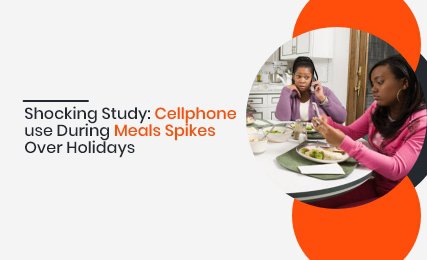 Cellphone Use During Meals Spikes Over Holidays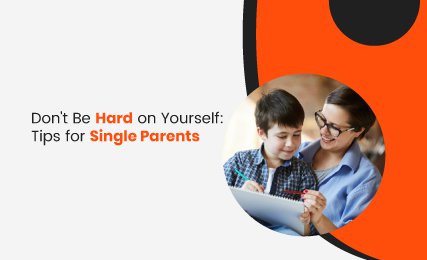 Don't Be Hard on Yourself: Tips for Single Parents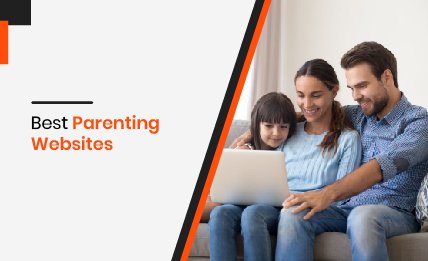 Best Parenting Websites