May 26, 2021
Sophia Clark
Why Parents Might Need to Block Messaging Apps to Keep Kids Safe?
The main responsibilities of every parent are to keep their children safe from the inner and outer world. Children and adults are growing up in a digital era where from paper to money, everything is digital. Technology advancement has made our life so convenient but it also has made our life more challenging.
Back in the day, children aged under 4-16 don't have any mobile devices as compared to now. Parents provide them with a cell phone to text messages and calls. Nowadays every child has a mobile device and tablets from a young age. So, majorities of parents are concerned about how to keep their kids safe from online and digital threats.
Messaging Apps
Children these days prefer messaging over making calls, and they are download lots of messaging apps to keep in touch with their peers and family members. You might have seen kids are constantly on their phones and most of the time they are texting to their peers. Children and teens prefer to message more than 100 times a day instead of making a single phone call. More than 80% of teenagers use messages to communicate.
Children are usually comfortable sending messages more than making calls one of the reasons for this is, it minimizes small talks. Also, messages are faster and flexible as compared to phone calls as they can be answered anytime and anywhere you want.
The next reason for children preferring text messages over phone calls is it is cheaper. There are many messaging apps that you can download for free and send unlimited messages free. Some of the popular messaging apps which you can download for free are:
WhatsApp
WhatsApp is today's world's most popular messaging app with over two billion users worldwide. It's a highly secure messaging service app with end-to-end encryption where only you can read and view the messages and calls.
WhatsApp is a cross-platform device available on Android, IOS, Windows, and Mac. With this app, you can send text messages, add multimedia to the text, and make audio and video calls.
The best feature about WhatsApp is, it allows you to send photos and videos even your internet connection is poor. This is also one of the reasons for kids and teenagers to choose WhatsApp to communicate. Moreover, you can create a group maximum of 256 people at once and send and receive messages from them.
Messenger
Messenger is a messaging app developed by Facebook for instant messages, sharing photos & videos, texting, and voice calls. It has around 1.3 billion users and is providing a number of features like text messaging, video and audio calls, photos, and video sharing, etc.
One of the reasons for its increase in popularity is you need to install a messenger to communicate with your Facebook friends. Now you can connect your Messenger with your Instagram account.
Messenger is providing some amazing features like "Watch Together" where you can watch videos, TV shows, and even movies with your friends. The app provides you with a wide range of features making the app fun to use.
Apart from communication, you can even send and receive money on messenger through PayPal, debit cards, etc.
Viber
Viber is a free messaging app that allows users to make high-quality video and audio calls. Currently, it has billions of users all over the world. To make a call or send text messages with Viber all you need to do is download the app and connect with the internet.
With Viber, you can send instant messages, photos, and other documents securely. Create a group on Viber and hang out with your friends and family in the group.
Viber allows you to send disappearing messages on Viber which disappears after the time you have set on the message is over. Likewise, you can join communities, which is a group of people who share the same interests as you and communicate with them.
Effects of Messaging Apps on Kids
The mobile device has become a crucial part of our life. Kids spend more than three hours each day playing games, messaging, and other online activities. Children and teenagers mostly use messaging apps to communicate with their peers and family. Children mostly teenagers obsessed on with messaging apps and they can spend hours on messaging apps communicating.
There is no doubt messaging apps are providing a platform for people to communicate. It has been a new hangout place for people of all ages. People are able to communicate with their family members and friends from all over the world with the help of messaging apps.
However, with advantages, there always comes some disadvantage. Some of the effects of messaging apps on the kids are:
Cyberbullying
Cyberbullying has been a major issue of online messaging apps. Many kids are using their messaging apps to bully their peers and we can say that now the bullying has been moved to the virtual world.
It's an illegal act of sending harmful and threatening messages to the victim through messages, voices, and calls. As it doesn't require physical presence to bully the victims. Not only kids, even teens, and adults might also be the victims of cyberbullying.
Because of cyberbullying, many kids are depressed, feeling helpless, or humiliated. As a consequence of bullying kids are hurting themselves, isolating themselves, and punishing themselves.
Inappropriate Content
Most of the kids have a mobile device which means they tend to spend more time messaging or staying online. The possibilities of seeing unsuitable or harmful content are high. Even from an unknown source, they can receive age-inappropriate content like photos & videos of crime, terrorism, gambling, drug abuse, and adult content in the messaging apps.
Many kids even get under peer pressure and send/receive their inappropriate picture and video to their peers. Also, in messaging apps, they can circulate inappropriate content among their peers either in private chat or in group chat.
Also, due to the private chat, secret, and disappearing chat features, it has made it easy for kids and teenagers to send and receive any contents they want without fear of getting caught. The little fact kids might not be aware that once they send or upload any content on the messaging apps, even if they delete the content it will stay on the internet database forever.
Defective Social Relationship
Nowadays, kids are so addicted to social media and messaging apps that they spend very less time with their friends and family. Ironically, even though people are using social media to socialize and learning how to socialize, they are actually forgetting to socialize in real life.
Kids are so busy messaging and staying online that they even disobey their parents and don't sit at the family dinner table. Children will be more comfortable at messaging online rather than face to face communication. You might be aware that communicating in person is nothing like communicating via messaging apps. You will miss some emotions and a sense of belonging when communicating virtually.
Also, messaging apps have reduced kids' communication skills in their real-life which is the most important skill that one must learn. You can see many kids get socially awkward when they have to communicate with people in the real life.
Account Hacked
This is also a major problem in online messaging, not just kids even adults can be the victim of hackers. Hackers used different techniques like phishing, surveys, etc to hack accounts.
On messaging apps, hackers can send you some random links and when you click such, hackers will steal your personal information and use it to hack your social media and other accounts.
Likewise, hackers can make fake accounts and scam kids by offering different products a very cheap prices. And once they get your credit card information they might hack your accounts.
Why Parents Might Need to Block Messaging Apps to Keep Kids Safe?
As you might be aware that there are many negative impacts of messaging apps, hence many parents are concerned about excessive use of messaging apps by their kids. The instant messaging app can also be addictive to children which causes sleep deprivation, decreased eyesight, etc.
Kids will chat with an unknown person online which might be harmful. Many kids try to make more numbers of friends and compare with their peers who have more online friends. Children can also get their influence from unknown people rather than their parents.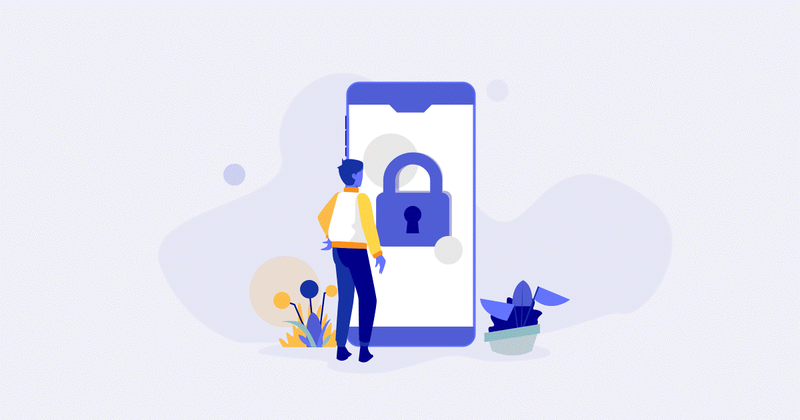 Their academic performance will also be affected by the excessive use of mobile devices. They will not be able to focus on their study and they will not try to enhance their creativity, problem-solving, and decision-making skills. Children will be less active in their extra-curricular activities which can lead to obesity.
Hence, it's every parenting concern to keep them safe from the messaging app and the digital world. Here how you can keep your kids safe from messaging apps.
Steps to Control or Block Messaging Apps
You can monitor your kid's messages through messenger kid also where only trusted contact can chat with kids. These third-party's parental control apps have both pros and cons but if used in the right way they can help to control or block messaging apps, some of them are as follows
Bark
Bark is a parental control app that helps you to monitor your kids' social media activities. This app provides many special features that attract every parent's attention.
With this app, you can read your kids' messages from any social media and monitors social media activities of more than 30+ apps. The most interesting feature about the app is it sends you an alert if there are some suspicious activities going on your kids' device.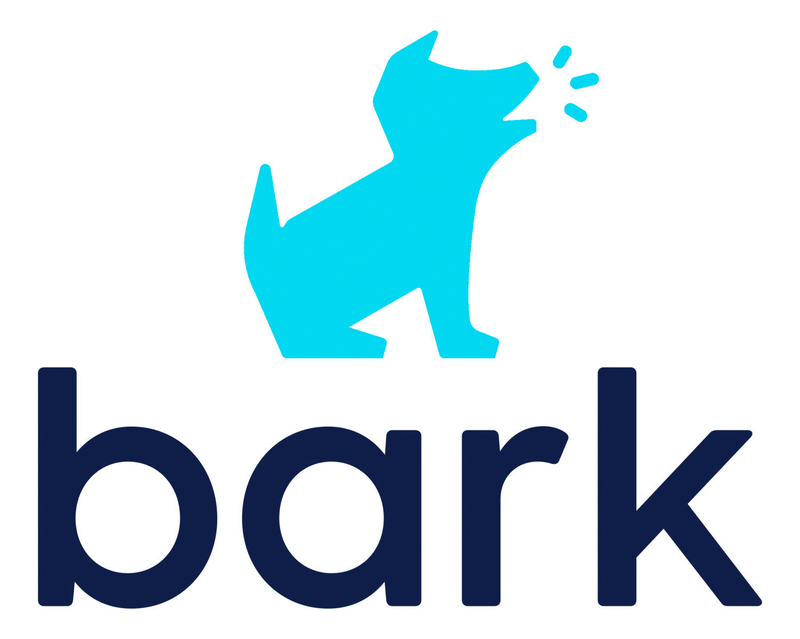 Features
Social Media Monitoring
Bark can monitor more than 30+ social media apps. It keeps all the records of the daily conversion of messaging apps like Viber, Messenger, Whatsapp, and Line, etc. You can view their social media activities report for the dashboard.
Text and Email Monitoring
It provides the parents to take control of their messages and text. You can check online text messages of your kids. If the message is coming from an unknown source, you can block the message before your children and view it. You can also track the video and call log and view call time duration.
Parental Alerts
It's a special feature where parents get an alert notification. If your children are receiving inappropriate content, parents will get an alert message and can block the content. The system will send you automatic alerts if your kids are in a dangerous situation.
Compatibility
Android
iOS
Windows
macOS
OurPact
OurPact is a cross-platform parental control app, which allows you to block apps and monitor your kids' devices. It is a free-to-use app that provides a number of features, helps you to know what your kids are doing on their phones.
However, many important features are available only on the paid version, hence it is better for you to download the premium version. In the premium version, you can get features like App Rules, Screen time allowance, Family Locator, etc.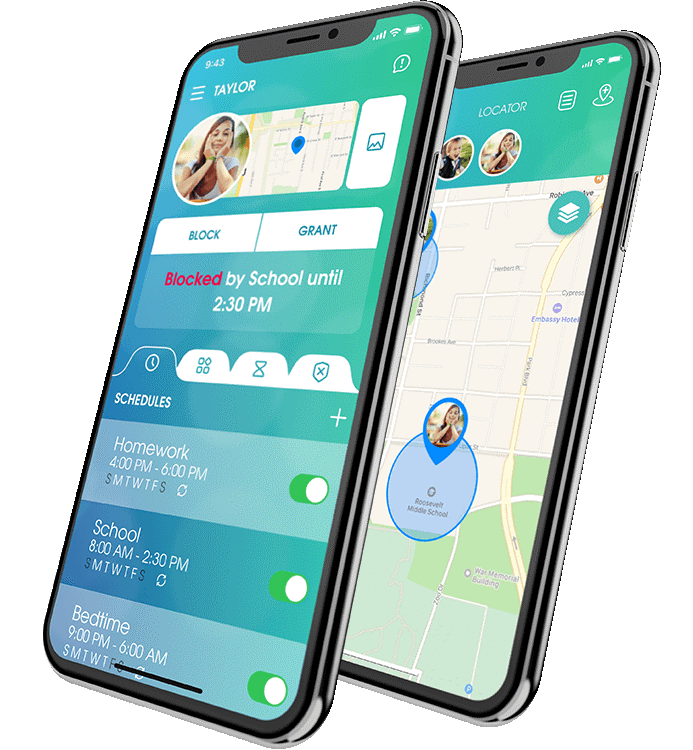 Features
Block Texting
It provides special features to block the messaging and text apps on both android and iOS. It allows the parent to set the time limit for messaging and when their children can send and receive the messages. It keeps all the records of the chat or messaging app and even can recover the deleted messages.
Block Apps
Parents can monitor and track the apps that their children are using mostly. Parents can also block and grant access to the apps as per their will. It allows blocking messaging apps while they are at dinner or having family time. Children can't use the app until the parents enable the settings.
Screen time Allowance
It's necessary to set boundaries on using mobile devices. You can make the schedule of your children's screen time. Set the time to allow for how long they can use mobile devices and apps. You can also track every app which they used frequently and can set the time limit of that app.
Compatibility
Android
iOS
Alternative Solution for Kids Messaging App
Messenger Kid
Messenger Kids designed by Facebook just like a messenger it's a free app where kids can call, share their videos, chat with friends, families, and relatives. Kids can only communicate with verified users. You should set the verified contact with whom your kids can talk and chat. And if the unknown profile tries to talk with your kids, you can block the profile from the app.
With this app, parents don't have to create Facebook IDs for their children. You can manage your kids' app from the parent dashboard. Messenger Kids has made the app really fun by adding kids' friendly filters, stickers, GIFs, and emojis.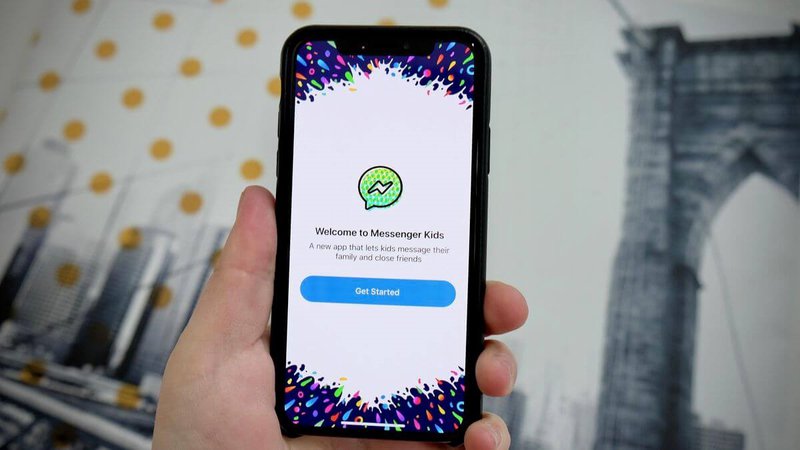 Features
Chat history
Messenger Kid is the best solution messaging app for underaged children. You can monitor your kids' chats and online friends. You can track every chat history of how daily your children are active on messaging.
Block unknown Contact
You allow access to trusted profiles only and block if any unsuitable or harmful content appears on kid's messenger. Your children can also report or block the profile, messages, and you can also view their reporting and blocking action from the dashboard. You can also block if an unverified person tries to contact their kids.
How Does It Work?
Step1: First you need to install messenger kids from iPhone or Android device.
Step2: In the Second interface, You will have to enter your kid's name. This won't create a Facebook account for your child.
Step3: Then enter your kids' Date of Birth.
Step4: In the next interface, you can choose trusted people and add them to your kid profile. If someone sends your kids a request only parents can verify the profile
Step5: At last you will see the privacy policy and features about your motoring messages.
Conclusion
Summing up, it's necessary to block messaging apps to keep kids safe. For underaged kids, it's not the right age to be using a digital device and to communicate online. Many kids don't know about the possible threats of mobile devices and messaging apps. With parental control apps, parents can now block and manage the online activities of their children. By blocking these messaging apps you can safeguard your child and also keep them motivated for online learning. So, if it's necessary to stay connected with your child, parents can use messenger kids which is a secure messaging app for kids.