Jul 13, 2021
Juliya Smith
How To Block Apps on iPhone
On the app store, you can find apps in different categories. There are apps for cooking, fitness, books, photography, and many more. You can even find apps that are suitable for your children.
Downloading apps on the app store is straightforward; all you need to do is search for the app, enter your app store setting, and download it. Anyone can download apps from their app store if they know their apple id password.
This has made it easier for children to download anything they want just in a few clicks. However, not to forget risks associated with this easiness. Since many apps might not be appropriate for children according to their age, but your children might not know what is good and bad for them. They may download inappropriate apps either out of curiosity or due to peer pressure. No matter the reason behind downloading such apps, you must keep an eye on them and restrict them from downloading such apps.
Ways To Block Apps on iPhone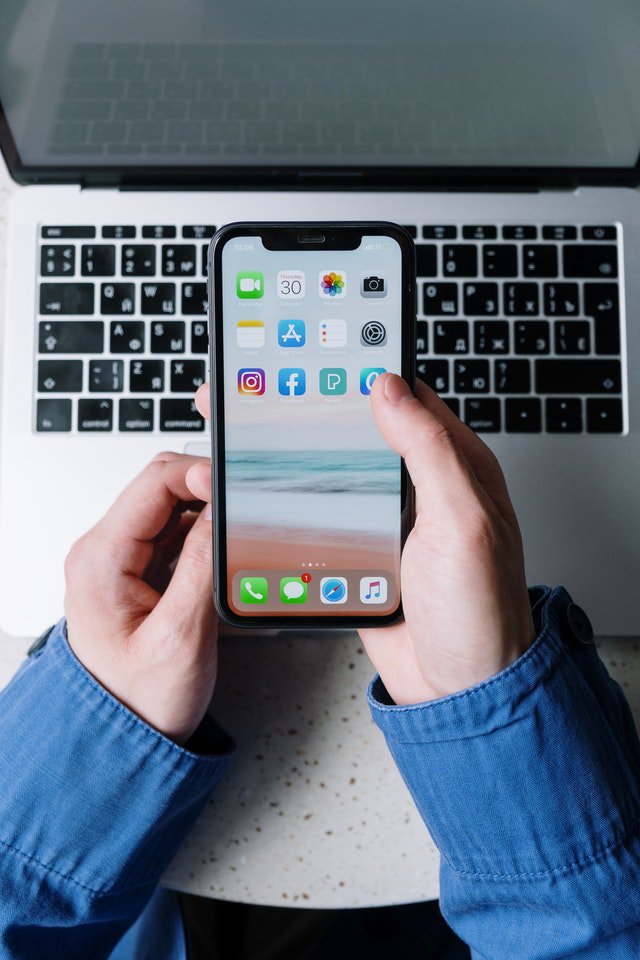 Even after your restriction, if your kids download such apps, you should block inappropriate apps for your kids. Here, I have mentioned some of the best ways to block apps on your child's iPhone:
Use Built-in Feature
Apple provides an in-built feature that allows you to hide apps on your or your kid's device. Using this feature, your children will not be able to view apps that you have disabled. Here how you can hide apps from your kids' devices:
Open Setting and Click on Screen Time.
Select "Content and Privacy Restriction."
Now enter the Passcode for Screentime.
Click on "Allowed Apps."
Finally, click on the button near the apps to allow and disallow.
By turning off the app or disabling the app, your kids cannot see the apps on their home screen. You will only be able to see allowed apps on your home screen. This method is suitable only for small kids who share devices with you. As you know that kids these days are tech-savvy, so if your kids are tech-savvy, they can easily disable this feature which is the drawback of this feature.
Using Content Rating Feature
The following method you can use to block apps on iPhone is through using the content rating feature. Content ratings of all the installed apps on your child's device can be different. To block apps according to content rating, all you need to do is follow these steps:
Click on Setting.
Go to "Screen Time."
Select "Content Restriction and Privacy" and click on "Content Restriction."
From the "Allowed Store Content," choose the setting.
Using this feature, you can restrict apps, movies, social media, videos, books, etc. If some apps are beyond your children's age limit, it will automatically restrict your child from downloading the apps.
Using Game Center To Restrict Games
Almost every tween and teen download gaming apps on their ios device. Teenagers download at least one gaming apps on their devices. Playing mobile games is not a bad habit, but being obsessed with online gaming apps can be extremely dangerous which they must know.
With an in-built gaming feature provided by ios devices, you can restrict gaming apps like multiplayer games, adding friends, nearby multiplayer, and so on. The steps that you can follow to block gaming apps on iPhone are:
Click on Setting
Go to Screen Time
Select "Content and Privacy Restriction"
Go to "Content Restriction."
Tap on "Game Center" and finally manage your setting.
Using this method, you can restrict downloading gaming apps that are not appropriate for children.
Use iTunes and App Store Purchases
As I mentioned above, it is straightforward for kids to download apps on iPhones. If you have disabled the password requirement feature in your setting, installing any new apps on an ios device becomes extremely easy. Here how you can prevent your kids from installing without your permission:
Click on Setting.
Select "Screen Time."
Click on "Content & Privacy Restriction."
Select "iTunes and App Store Purchase."
Choose on "Installing App" and select "Don't Allow."
Again click "Deleting Apps" and select "Don't Allow."
This is not a complete app blocker method; however, it restricts your kids from downloading or deleting apps without your permission. This method is best if your kids do not know your Apple ID's credentials.
Use Parental Control Apps for IOS
Using parental control apps is the best method of blocking apps on iPhone or iPad. Setting parental control apps on iPhone and iPad, you cannot just block apps on your kids; there are many features that parental control apps provide. Here are some of the best parental control apps for the iPhone:
Fenced.ai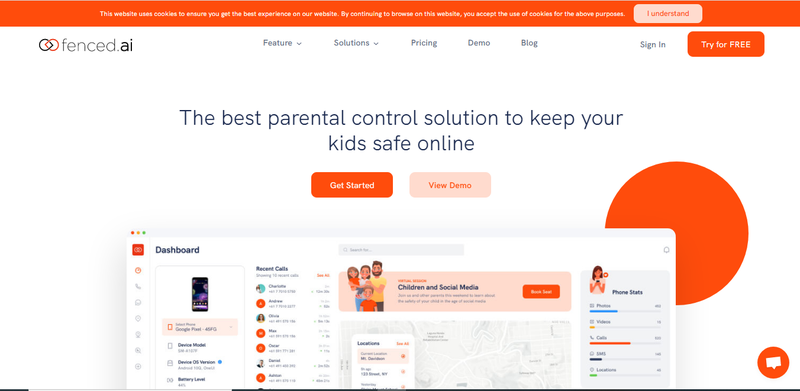 Fenced.ai is a parental control app that helps to keep your kids safe from online danger. This app helps to monitor all the apps that your kids have downloaded to their devices. You can even manage the screen time of your children and set a time limit on device usage. Some other features that you can find in Fenced.ai apart from blocking apps are:
Monitors social media activities like posts, messages, comments, and so on.
Keeps track of web browser activities, like websites they have visited, how frequently they visit certain websites, and so on.
The app usage feature monitors the total time your kids spend on each app.
The geofencing feature provides the location of your children.
You can monitor photos and videos that your kids have saved on their devices.
Bark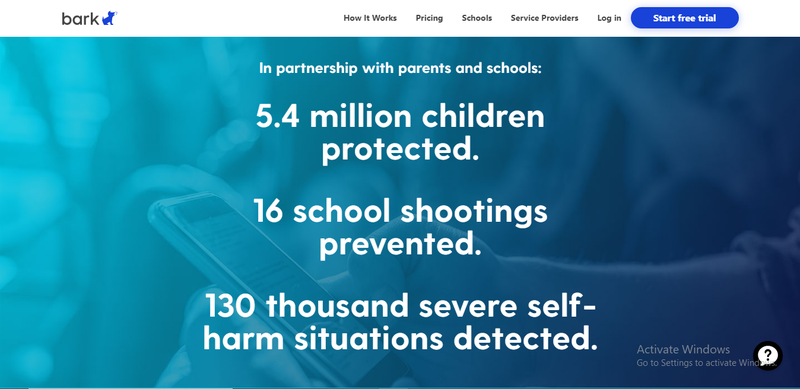 Another parental control app that you can use for IOS devices is Bark. This app filters websites' contents on your kids' devices. It monitors more than 30 apps like messaging apps, social media apps, email, and much more. You can easily block apps on your devices. The app offers a free trial of 7 days. Here are some of the fantastic features that bark provides:
Helps to manage the screen time of your children's device.
Provides unlimited activity monitoring feature.
Your internet connection deactivates when your reach bedtime that you have set.
You can keep track of your children's location.
Provides unlimited customer support.
FamiSafe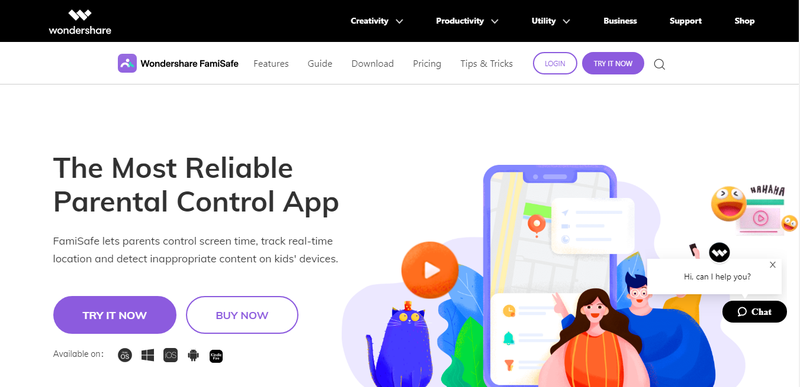 Famisafe monitors and keeps track of apps that your kids have downloaded on their devices. You can keep track of your kids whereabouts and keep them away from online danger. This app gives you reports of the daily activities of your kid's device. To use this app, all you need to do is register an account on FamiSafe, download it, and connect it with your child's device. Here are the features that FamiSafe provides:
You can block the app based on the categories.
The app also allows you to set study and sleep, which will block apps during that time.
The YouTube monitoring feature monitors YouTube channels, videos, history, and so on.
Set screen time based on location with a smart schedule feature.
Track your kids' location using the location history feature.
Qustodio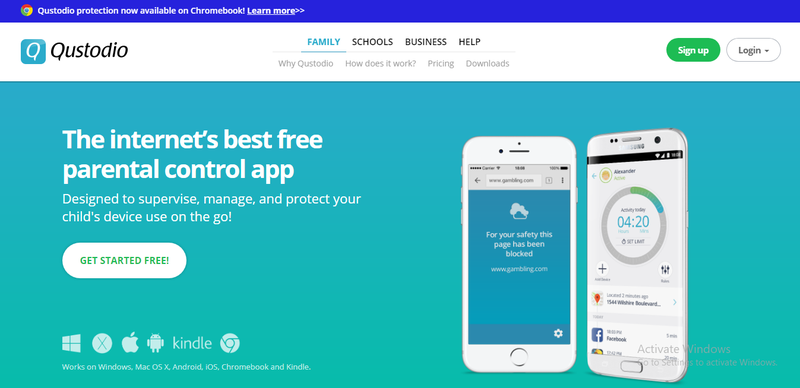 Qustodio helps you to supervise your kid's online activities. You can see your kid's device activities on the dashboard. The app allows you to set limits an block apps like social media and gaming apps. The best part of Qustodio is it provides you SOS panic button that sends you an alert based on location. Here are the features that Qustodio provides:
The app allows you to filter inappropriate content on the internet.
You can view social media activities and detect the total time they spend on each social media site.
The family Locator feature shows the location of your family members in real-time.
You can get an activity report on a daily and weekly basis.
ScreenTime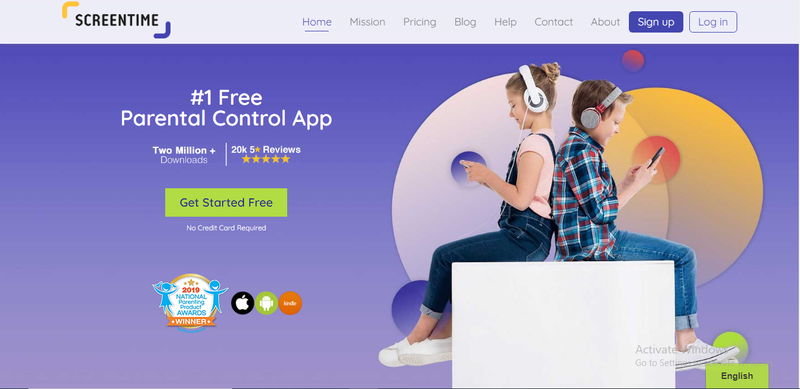 ScreenTime is a free parental control app that helps you to limit the screen time of your children. You can keep track of your kid's web history and filter content on the internet. One drawback of the app is that most app's features are available only on android devices. Here are some of the features of ScreenTime:
The schedules feature you to block apps when it's their homework or sleep time.
With an instant pause feature, you can easily pause your kid's device.
You can view apps that your kids use the most with the app usage feature.
The Geo-Fencing feature sends you a notification when your kids are at a specific location.
You can reward extra screen time with homework and task feature.
Conclusion
Summing up, with the advancement of IT, there are apps for anything and everything. This has not just made our life easy but also has increased worry among us. Parents are concerned about their children's apps usage time and the kind of apps they use.
Children are always fascinated with Apple products, and many even prefer to use iPhone over android. This is the reason why parents are using different methods to block apps on their kid's devices. But many parents are finding it challenging to block apps on iPhone, so I hope this article will help you block apps on iPhone. If you have any queries, please feel free to ask them in the comment section below.