Apr 16, 2021
Sophia Clark
iOS 14 Updates for Parents| Parents, Internet safety, Parental control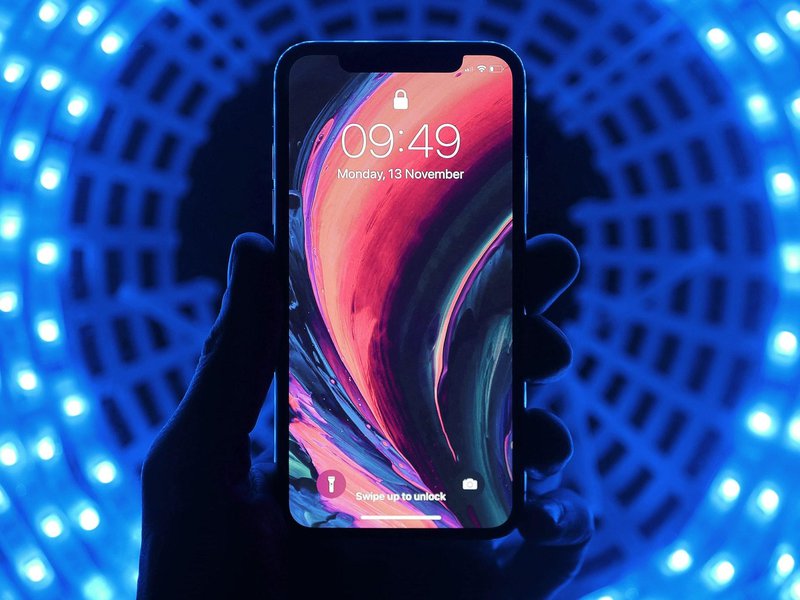 Kids these days are extremely tech-savvy. All children have iPhones and Ipad in their hands. They are constantly on their phones. Even though you try to understand every new update about the iPhone, it is not enough.
Apple is constantly updating their iPhones iPad with app updates and always comes up with something new. Sometimes this is extremely fun for your kids. Sometimes this can put your child in an unsafe place. Sometimes these updates put privacy measures that help protect your kids.
It is important for you to know what is happening with these new updates. If you know what these new updates are, you will be able to better help your children.
The new update of the iOS 14 includes the update of the home screen, translate app, family sharing, maps app, Memojis, widgets, features for hiding apps, and many more.
You could bring them joy by teaching them the fun new updates of iOS 14. Or you could help them manage their information better. What does it mean for parental controls? Will it bring better parental controls? How can you maintain the online safety of your child?
Whatever the outcome you want, we are here to help you with our parental control guide!
New Fun iOS 14 Updates For Your Kids
● Widgets
There are all new widgets that iOS 14 has introduced, your child can use widgets to customize their home screen. These widgets can act as shortcuts or little info places for your kids' home screen. Widgets are shortcut apps that help your child find necessary info faster. It can be a simple app icon or a full-blown display of info.
Your child can have fun by upgrading to iOS 14 and customizing their home screen. They can get an opportunity to be creative. They can spend their time arranging their widgets in fun ways to match their phone aesthetic.
Kids these days like to arrange their phone apps to match their vibe. They would love their favorite widgets from choosing the iPhone Widgets gallery options. They can pick the size of the widget to match the vibe that they are going for.
The new iOS 14 update allows you to create widgets for many applications. They can personalize their widgets for necessary applications like News, Maps, Clock, Calendar, Weather, Fitness, and Photos. They can also customize widgets for other applications like Files, News, Music, TV, Battery, Screen Time, Notes, and Shortcuts.
You will be able to access these available widgets by swiping right. Your child will love this new update. It will be their chance to get creative and have fun designing widgets.
● Memoji
Another new fun update for your child is the new memojis. You might be confused about what memoji is? All children know about memoji and are the newest trend. If you don't know about what memojis are, then you are definitely missing out on the fun.
You might have heard about emojis the emoticons that you can send while you are texting, posting, or even commenting. You might have even heard about Animojis. Animojis are emojis that are animated which tracks and replicates your facial movements and voice. Kids use these to make funny videos and communicate.
Memojis is a specific app a step higher than Animojis. Memoji lets you create a human version of yourself. You can customize for it to exactly look like yourself. You can then use them like both Emoji and Animojis.
The iOS 14 update for Memoji has all new updates for your child to customize their memoji better. They have introduced about 11 new hairstyles. Your child can get creative and choose the hairstyle that they love or they can choose the same hairstyle as theirs.
The update has also introduced 19 new headwears. Whether it be a headwear of cultural significance or a trendy fashion statement, your child can rock their Memoji looks.
The iOS 14 updates have also added some age options to be age-inclusive and make the Memoji of your child the same age as them. They have also launched new stickers. Your child will be able to send stickers of fist-bumping, blushing and even hugging.
● Apple Arcade
Talking about the fun new iOS 14 updates won't be complete without the Apple Arcade. This feature of the Apple arcade is available to iPhones. We will give you a quick sneak peek into this fun new feature for your child. This new application is made automatically downloadable on iPhones.
This new feature of the Apple Arcade allows all improved gaming. Your child who loves gaming on their iPhone will love this new feature. It will allow your child to see all games on their device. They will be able to better sort their games and filter these games by category, updates, the release date of the games, controller setting, etc.
This will also allow your child to be competitive with their parents, siblings, and friends. They will be able to browse through the achievements of their games. This will be available right from the Apple Arcade application.
It will also make it easy for your child to play games. An option called continue playing will be available. They will be kept busy with games being easily resumable.
Apple Arcade will also make a dashboard available for your child which is called the Game Centre. This Game Centre will showcase their achievements and their profile. It will also allow them to see their friends and leaderboards. This will keep your child busy as they will be looking to be competitive. They will want to beat their friends and climb up on the leaderboard.
iOS 14 Updates Parents Need To Know About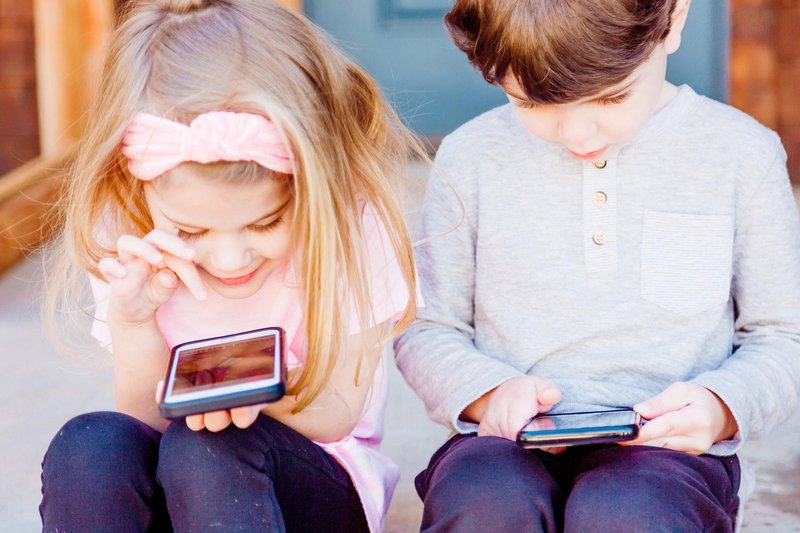 ● App Library
The new App library is a place where all the applications that you have on your iPhone are shown. You can reach the App library by swiping left. You have to swipe left from your home screen. You have to swipe until you get to the end of the home screen. After your home screen pages finish, you will reach the new App library.
You will be able to organize every application you have on your iPhone in the App library. You can organize them into a folder system. They are also automatically organized into different application categories.
You have to be aware that your children can also hide apps in their App library. Kids can be hiding apps that are inappropriate for their age or games in their library. They might be using dating applications and playing violent games that they are below the appropriate age for. Likewise, they might be watching inappropriate content or downloading apps more than allowed apps.
If you are concerned about your child hiding applications that you don't allow them to use, then you can use parental controls to prevent and restrict this.
● Safari
Safari is the web browser that is in iPhones. The new iOS 14 update has also brought new features for your iPhone. The iOS 14 update has made the web browser faster for iPhones. They have improved the performance of their application and made it faster by using the JavaScript engine.
The update has also brought a feature called web page translation. Using this function you will be able to translate entire web pages. The web pages can be translated into German, French, Spanish, Russian, Chinese, or Portuguese. There is also an update of the translate app that can help them with translation.
The new feature for Safari that parents need to know about is the password monitoring function. With this new function in the iOS 14 update of Safari, it will allow your child to securely save their passwords. The new update will allow you and your children to know if their password has been used in any data breaches. It will help them secure their account and find out about possible dangers. Safari helps you to log in with Apple when available when it finds out about a data breach. Sometimes it automatically makes a new safe password for your account in such a case.
The iOS 14 update also allows you to have a privacy report. This privacy report tracks sites that have been blocked. They are blocked by Intelligent Tracking Prevention. This will help to ensure the safety of your child's personal browsing data. Also, it will show the sites with inappropriate content that has prevented tracking them.
● Privacy
iOS 14 update has also brought a new privacy setting that can help to maintain the data privacy of your children. This update when enabled will ensure the online safety of your child.
The iOS 14 update has a new recording indicator that will indicate that you are being recorded if the microphone or camera is accessed. Your child will be able to know that they are being monitored through a microphone or camera if you are monitoring them through a parental control application. They will also be alerted if they are being monitored by a stalker or predator.
A new privacy option has also been implemented in the library access by applications. Through this new update, you will be able to limit the access of the photos when an application asks for access. They will only be able to access only photos selected by your child. This will ensure that your child's photos will not be accessed by just any application.
You can also maintain the level of tracking applications can do. With this new feature, developers will have to ask for permission to track the behavior of your children. You can set the preferences you want to through the Settings of your iPhone.
● Apple Cash Family
Apple cash family is an easy way to send money to the members of your family. With the iOS 14 update, Apple cash is permitted for up to 5 members of our family. These members have to be under 18. You can simply add them by turning on Family sharing. You can add members on Family sharing by:
Going to settings>Clicking on your name> Family Sharing> Add members.
With the help of the Apple Cash update, you can switch off the Apple cash of members of your family below the age of 18.
For your underage children, you will be able to keep an eye on their Apple Cash spendings. You will be able to get notifications for purchases made by them. You will also be notified when any payment from one to another iPhone occurs.
You will also be able to control the spending of your child and can set parental controls on Apple cash. These parental controls on Apple cash will help you by limiting the number of people to who your children can send money. Those will allow your child to be secure from spending extra money on unnecessary things.
The new update will also allow you to send money through Apple cash by using Siri to your children.
● Health App
If you are worried about the screen time of your child, you will be happy with the new iOS 14 updates. The new update helps your phone set wind-down time. The health app is the fitness app of your iPhone.
Parents can now use the new updates in this fitness app to emphasize the sleep of their child. This can help improve the overall health of your child by reducing their screen time. You can form a goal for the length of their sleeping habits each night. You can help reduce the screen time in their morning routine too. This can help ensure parental controls by limiting access to their phones beyond their screen time.
You can also use the sleep mode for your child when they are studying or doing an important task. You can use this feature when you do not want them to be distracted by their phone. This feature will turn on the Do Not Disturb mode. This is also simply the Lock Screen of their phone. They will not receive any distracting notifications.
The new Health Checklist assists you by monitoring and guiding the healthy habits of your child. You will be able to develop a new system of healthy habits that they need to check the list of.
Other Major iOS 14 Updates
● Home screen
● Translate app
The new update of the translate app will allow you to translate languages even if you are not using WiFi or mobile data.
● Maps app
● Search
● Airpods
Devices With iOS 14 Update Compatibility
iOS 14 update has the same compatibility as iOS 13. This update is compatible with the iPhone 6s and other series that came out later than the iPhone 6s.
Related Stories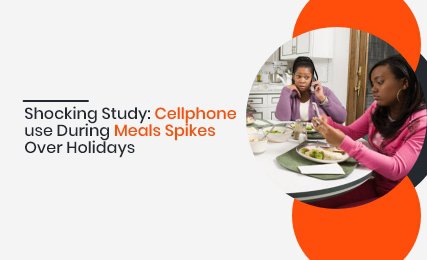 Cellphone Use During Meals Spikes Over Holidays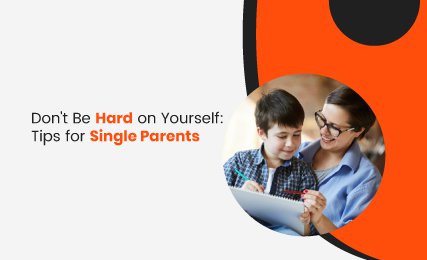 Don't Be Hard on Yourself: Tips for Single Parents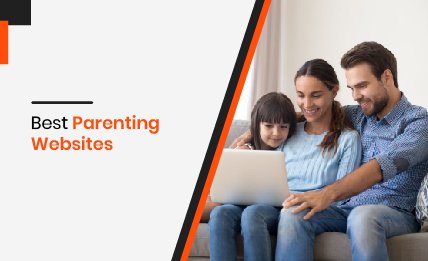 Best Parenting Websites