Apr 16, 2021
Sophia Clark
Online Playdates, Game Nights, and Other Ways to Socialize at a Distance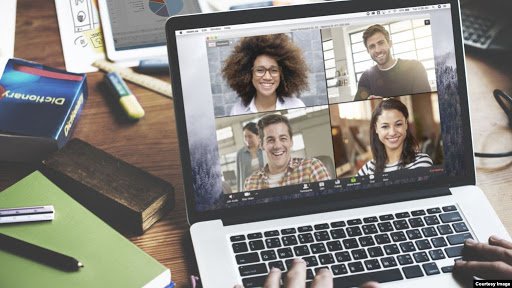 We, human beings, are deeply rooted in emotions and feelings. We all look for some kind of way to interact with people. We are habitual of hanging out with our dear ones regularly. We meet and socialize with people every day at different times. As we all are aware of the hard times we all are having to socialize with people due to the covid-19 pandemic.
Despite our current location anywhere around the world, we all have shared common feelings of being trapped at home for a long time now due to the covid19 pandemic. We are deprived of being in social contact with people. We are asked to maintain at least 6 feet distance for our own people's safety. Even though many places are opening up after a 9 months long lockdown period, it's still advised to maintain a social distance to avoid being infected and make other people infected as well.
Due to an indeterminate future, people from all over the world have to follow social-distancing guidelines to avoid the risks. And, indeed they are seeking an escape to rejoin with their cherished ones. So, here we will talk about some of the ways to connect to people - remotely - to feel lively and share bonding.
Understanding Socializing and Purpose of Socializing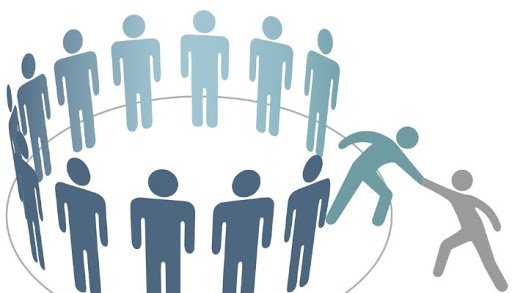 Socializing is the process that allows people to function properly and, in exchange, helps society to run smoothly. Everyone around plays a part in the socialization process of an individual. Any growing individual learns the habits and values through interaction with people. They get skills to be functioning members of society.
Socialization is a type of power in society. Its purpose is to educate us as children to control biological instincts. It builds a consciousness that matches with society's standards. Socialization teaches and develops significance in social life (what is essential and valued). It trains us for different social parts we will have to perform.
Socialization involves being with and doing things with. It's about loving the company of people, trusting in them, and letting them trust in you. And, striving toward mutual goals together. It is by socialization that we understand what a given group or in a given situation expects of us.
Making friends, having an interaction with people, voice and video chats online, chatting with people, participating in cultural programs, hanging out with friends, joining a club or party, and many more are the ways of socializing. These are the practices that remove feelings of isolation and foster a sense of comfort, belonging, and happiness that allows people to feel secure.
Health benefits of socializing include
building confidence and self-esteem,
good mental health,
increased quality of life
reduced blood pressure,
reduced stress and anxiety levels,
reduced risk of Alzheimer's,
boosts immunity and increases brain performance
It helps see our lives with a bigger and different perspective when we realize some people count on us and there is someone who we can count on.
How does one socialize?
Lack of socializing increases the stress and anxiety levels of human beings. Some people can talk to anyone around them while some blacks out in front of new people or are afraid of socializing. But, socializing shapes us in ways we don't realize. So, here are some of the ways you can push yourselves out of the box and get comfortable around new people.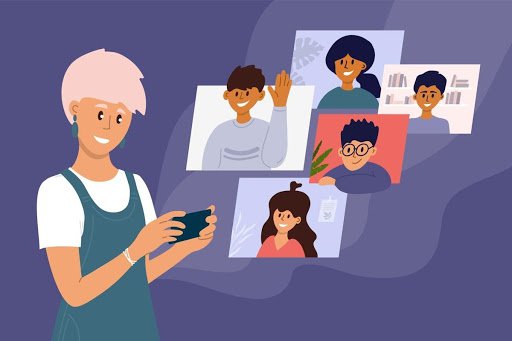 1.Make small talk
Just like any heavy exercise needs a warm-up before, small talk works the same as that warm-up to get to know each other. It's a gesture that shows you are friendly and approachable.
2.Share about yourself
Communication should always be both sided if you want it to keep going. Share about yourself while you are asking about them. It makes people around you comfortable to share if they know about you.
3.Approachable body language
Even when we have nothing to give, we can give a smile. Smiling shows you relaxed and approachable. Maintain eye contact while talking and relax a bit while being in a company. These are the activities that show that socializing is of concern to you.
4.Don't overthink about any situation
We tend to overthink any situation before that happens and it ruins it all. Don't overthink about how you are going to be not boring. Stop thinking about the person who can talk to anyone anytime and wish to be like them. Be you when you are in a company, it's being genuine. Remember people don't think even as little as you think about yourself or judge yourself.
5.Don't judge yourself
If you are worried about being judged, then maybe you are the one judging yourself. Low self-esteem or social anxiety often leads to excessive thinking of sounding dumb in front of others. Talk to yourself in a mirror-like we would talk to a good friend. And, if at any point you start judging yourself, replace that negative self with positives.
The top 5 ways to start a socializing journey are the above-mentioned ways. But, remember there are many ways one can start a conversation and keep that conversation going. Build trust in you and let people put trust in you. Don't forget to be a listener while talking about yourself, show that they interest you as well.
Can we socialize at a distance?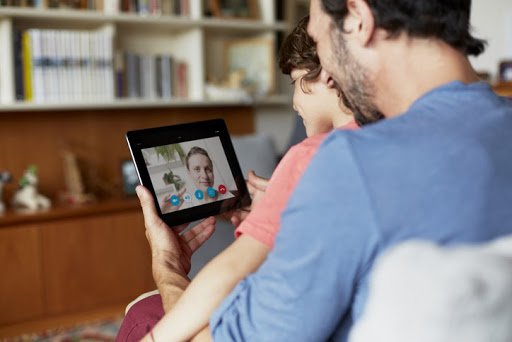 There are different reasons we have to socialize at a distance. And during this hard pandemic time, it's not a wish but a compulsion to socialize, maintaining a social distance. Humans can communicate and understand one another. Communication is why humans have been able to thrive.
The answer to the question is 'can we socialize at a distance' is 'yes'. We can socialize in different ways even when we are at a distance. Let's talk about the ways to socialize at a distance.
Ways to Socialize at a Distance
It has made it difficult for the kids to see their friends in weeks due to social distancing and sudden school closings. For already worried parents, it raises a bar to make sure that their kids have a way to stay connected so that they do not become isolated.
Older aged people are also having a hard time figuring out the ways to stay connected to their peer groups. They are under different pressure and it's a good way to find ways to socialize at a distance to share about how they feel.
Let's take a look deep into online playdates, game nights, and other ways to socialize at a distance. It may hold children as well as adults socially linked to their groups. These are the ways to adapt to normal life during this pandemic.
Setting up online playdates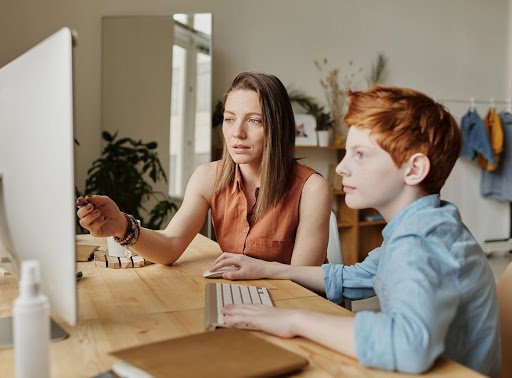 Apps and programs such as Zoom, FaceTime, WhatsApp, Facebook, etc. have made it possible for children to spend some digital time with peers and close groups.
You can get your kids to play or have a movie night to build a network. It is important for your child's well-being to visit a group of school mates virtually or speak with a pal one-on-one for a few minutes, to continue to engage.
These applications also help children feel linked socially as they would in a school environment, helping them to better understand each other, work together on school works, play a round or two of games, or just sit together whilst doing a little schoolwork. The kids don't need to have a continuous talk, they will have an assurance of having a friend around when needed.
Organize a game night for your kid and his friends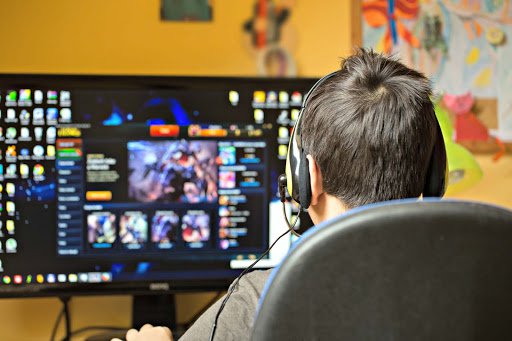 Indeed recently the COVID-19 pandemic episode, games have long had a social aspect for individuals who weren't together in the same room. You can arrange a game night for your kids to play or a movie night to spend some time socializing.
Online gaming sites help your children to play with friends without a physical presence around the table. Kids can play games using Xbox, Nintendo online to play video games online against their friends by sharing their usernames.
Online conversations to socialize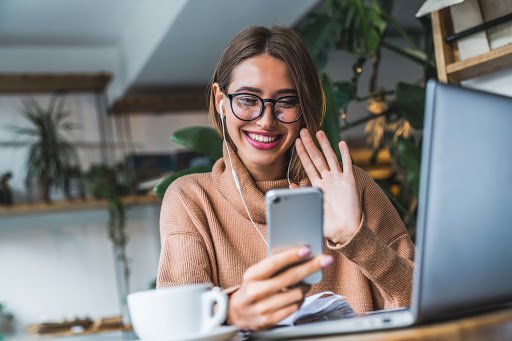 Summing up the method on other ways to socialize at a distance, people can socialize online on different platforms. They can share their day-to-day activities to feel you have someone by your side always. You may plan games with friends, or a virtual party, or a watch party, or just a race to create toys for girls or boys to keep connected.
Some platforms provide video chats, voice calls, and share memes. Any age group can stay connected to their dear ones with the help of online platforms. They can not only join the new groups but can create one to interact with people of similar or different interests. Kids can connect to their grandparents, parents, peers and the good thing is it is both ways.
11 different ways to socialize at a distance
Below listed methods are the ways to socialize at a distance. Some are for children, while some focus on all age groups. Children can get these methods with their peer groups or with their family members.
1.Online board games
It fits well for two to four players at home who all have an interest in the board games. Games like ludo, chess, scrabble, monopoly, Pictionary, trivial pursuit, Yahtzee, and many more are fun games for kids and they are safe as well. Each player would need to move their pieces on their screen and enjoy the most games.
2.Dumb Charades
It is another classic game we all play in our childhoods. One player gives the name of the movie and another demonstrates it so that other kids can guess the name of it. The best thing is you can play it online, either individually or in teams via the Zoom app.
3.DIY crafting
Whatever your kid's into—knitting, decoupage, Legos—they have a friend with similar interest. They can either work together or teach one another in doing so. DIY crafts grab interest from people of any age. DIY can make you create top toys for girls' or boys' kids together. It is not just a way of spending time but also doing something creative with peer groups.
4.Scavenger hunts
In scavenger hunts, parents can lead the search for younger children. They can ask children to find anything. For instance, "Find me a pebble that is blue!" or, "Find a paper that is red" or, "Find three things that start with the letter B!". You will want to come up with a list of items together while playing scavenger hunts with older children, and then compete to find them first.
5.Show-and-tell
This show-and-tell works for a small number of children as long as an adult can help play it. Each kid takes a turn to show their home something and chat about why it's unique. One can pick themes to reflect or talk about each day. These themes can be something offered as a present, something that makes you laugh, etc.
6.Create content
People of any group can create content for their page or channels online. This is a way of socializing even at a distance. One can come up with an idea, another can come up with methods of pursuing it. And together you can come up with great content to work with. People can come up with their editing skills and turn fictional stories into movies.
7.Make tutorials
Tutorials are a way to interact with people. Showcase your talents by making tutorials on different 'how-to' topics or hacks. You stay in long-term contact with people at a distance and can build up a community with the same interests.
8.Play instruments
People with music interests can find a way to socialize even at a distance. They can practice together or can teach each other playing different instruments.
9.Play online games
These social games and apps help children as well as parents to connect either within the same home or not. Some include voice or text conversation to play. Some of the games like Fortnite, Pubg, Roblox, words with friends, league of legends, and many more. This not only is fun for people but also is a way of interacting with family or people you can't see in person.
10.Online dancing and singing
With all going online today, you can perform the dancing and the singing online as well. Anyone can learn and teach dancing and singing to their fellow friends. Dancing and singing relax oneself. It helps to connect people with the same interest all around the globe.
11.Stay Connected
In this tech era, you can connect to people even in their physical absence. Physical presence is not a must to socialize these days. It required physical presence to know about what was going into everyone's life back then. But now, all we have to do is be on digital media.
You can set up a virtual party or watch party, by inviting a friend online via the zoom app. One can go for a hike by maintaining distance with fellow hiker friends. Practicing yoga in an open park at a distance is a way of socializing as well. You can go for a ride or drive-in the movie in the open area under the stars by maintaining a distance. You can have a movie night with the people you are willing to stay connected with.
In simple language, anyone present on the digital media can find a way to connect to whoever they want with. This way, one can socialize at a distance, without the need for a meeting every day.