May 25, 2021
Juliya Smith
Is Omegle Safe For Kids? A Complete Parents' guide to Omegle
We all want to socialize with complete strangers especially with strangers from different parts of the world. Most of us want to know about people's lives all over the world. Before the age of the internet, to socialize and to be friends with other people we needed to go and physically visit them. But these days, we can easily talk to strangers online.
There are many chat apps and chat sites available online that help you to talk to complete strangers. Social media is the most popular platform where people meet each other and start conversations online.
However, social media platforms reveal your details to strangers until and unless your profile is fake. So people are using other alternative applications that do not disclose your real identity but still let you interact with strangers.
These types of chat sites and chat applications are known as stranger chat applications. The popularity of these applications is growing day by day. And it is mostly used by teens and young adults.
Omegle is one of the most famous strangers' chat sites. It is one of the oldest strangers' chat sites, and it now comes with a chat application. According to SimilarWeb results, In December 2020 alone, Omegle had over 73.35 million visitors.
What are Stranger Chat Applications?
Stranger chat applications are online chat sites and applications that allow users to freely connect with other unknown people without creating an account or a profile.
These chat sites randomly pair individuals with one another and let them interact anonymously. Your identity remains anonymous, and you can chat with strangers without fear of revealing your identity.
Although these stranger chat apps can help meet a new person and interact with them, it also has many disadvantages. Some of the advantages and disadvantages of stranger applications are as follows.
Advantages of using Stranger chat sites
Stranger sites are easy to use.
You don't need to register an account to use these sites.
These sites let users remain anonymous and do not reveal their identity.
Users can choose who they wanna chat with. And if they don't like the other user, they can immediately disconnect with them.
People can meet many like-minded people and people with specific talents to have a conversation with.
Most of the sites are available in different languages. So, you can chat using your preferred language.
Disadvantages of using stranger chat sites
Not safe for users below 18 because of adult content and inappropriate content.
Although these sites do not require registration, your data can still be monitored and collected.
These sites contain many online predators and perverts.
Hackers can attack the servers and obtain your content.
These sites have allowed others to collect inappropriate data and start blackmailing.
Some of the widely used stranger chat apps
TinyChat
Omegle
Chatroulette
ChatRandom
Fruzo
FaceFlow
Hey-People
iMeetzu
What is Omegle?
Omegle is a free stranger chat site that allows users to connect with random strangers online without registration. Omegle enables both video chat and texting through its website and application. It randomly matches two individuals in one-to-one chat sessions.
History of Omegle
Omegle was created by Leif K-Brooks and launched on 25th March 2009. It gained a huge amount of users in just a matter of months. Omegle's site traffic dramatically increased as it gained 150000 daily visits.
On its first launch, Omegle was just a text chat site. But in March 2010, It introduced video conferencing on its website. And in 2011, It added a new Spy Mode feature.
In Spy Mode, A user can ask a question to an active pair but cannot engage in the conversation. Alternatively, this mode enables the user to discuss a question posted by other users.
Omegle then included interest tags, Unmonitored video chat, dorm chat, and Recaptcha security in 2012, 2013, 2014, and 2015 respectively. Due to these features, Omegle gained more popularity than other stranger chat sites.
Features of Omegle
Spy (Question) Mode available for users to ask and discuss questions.
Use of interest tags that helps you pair with individuals with similar interests.
An Unmonitored version of video chat available for additional safety in chat sites.
Dorm chat feature that allows you to chat with your classmates.
Recaptcha security feature to get rid of unwanted bots.
Is Omegle safe for kids?
Omegle is a widely used stranger chat site, and many people consider it to be interesting. But when it comes to kids, Omegle is not considered a safe chat site. And this is because the site contains a large number of people who are involved in inappropriate behavior online.
There are various reports of kids being exposed to pornographic content at a very early age with the use of Omegle. Not only that, there are several other cases due to which the use of Omegle can harm your kids. Some of the reasons why Omegle is not safe for kids are listed below.
Kids can be exposed to inappropriate content
Exposing inappropriate content like pornography and violence is not okay for kids. Kids do not have the common sense to differentiate between appropriate and inappropriate content. So if the kids get exposed to this content, they can take the negative path in life.
Kids can be manipulated on Omegle by online predators
Omegle can be used as an attacking platform by online predators. Since Omegle does not reveal a person's identity, it adds an advantage to manipulators. Kids are innocent and trustful, and predators use it against kids to manipulate them.
Hackers can use Omegle to hack your kid's system
It is next to impossible to get into Omegle servers, but hackers can get hold of your IP address using Omegle. Using this IP address many hackers use Omegle as a platform to get hold of their victim's home address. After hackers get your IP address, It is easy for them to plan and launch an attack on your system to exploit your internet safety for their benefit.
Cyberbullying and Blackmailing
Racial abuse, body shaming, and teasing can occur to users using this site. Adults can analyze the abuses and immediately take action against it. But when it comes to kids, cyberbullying can harm a child's health.
Blackmailers can use Omegle as a platform to get some sensitive information and use it against them. There are various reports of young teens and kids blackmailed by the use of content collected from Omegle.
Social engineering to get hold of family data
Since kids are trustful, Attackers can use it as an advantage to have a conversation and get hold of sensitive data. Social engineering can easily be done by manipulating the kids. And this is not okay for kids, as well as, the family because it can leak family data and information.
How can you make sure of your kids' safety from stranger chat sites like Omegle?
Parents should be very cautious if their kids are using the Omegle chat log as kids do not know about the bad and the good things in Omegle. Without the help of parents, it is next to possible to avoid the dangers of using these stranger chat apps for kids.
To keep your kids away from using these kinds of chat sites, you need to follow technical and non-technical methods. Following are the details of some ways that can be used to keep your kids away from using these kinds of online chat apps.
Have open conversations
Kids tend to use their devices when they do not have any other activities. As a parent, you should always keep your spare time to talk to your kids. You can use this additional time to talk about their personal life such as schools, games, friends, and much more.
By doing this, your kids will tell you about the problems they face online and offline so that you can help them to solve them.
Teach them about cybersecurity
Since most kids own devices such as smartphones, tablets, and computers, they should know the basics of cybersecurity. Cybersecurity needs to be taught along with everyday skills of life. When kids know about cybersecurity, they cannot be easily manipulated and attacked by complete strangers.
Make them aware of online danger
As most kids do not know about the good and bad aspects of the internet, parents should explain it to them. Proper use of the internet will help your kids develop well and fast. But improper use can lead to many problems.
Likewise, Omegle can be great to meet like-minded people and become friends with them. But the kids should be aware of the online dangers of using Omegle and other sites so that they can use it the right way.
Use parental controls
Using Parental controls can be a great way to protect your kids from online hazards. Parental control helps you to keep track of your kid's activities. Kids cannot hide the problems related to the internet with you when they deploy these apps. You can also use this app to block the site like Omegle to keep your kids away from danger.
Reduce screen time
Addiction to screen-based devices is a major problem these days. Omegle is a highly addictive site with millions of active users. Overuse of these sites can cause numerous physical and mental health problems. To avoid these problems reducing the screen time of your kids can be the best option.
Related Stories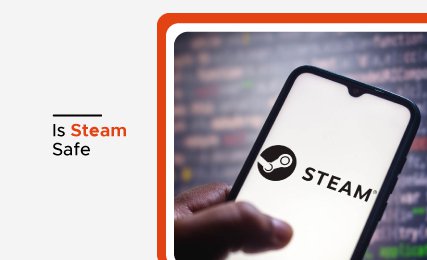 Is Steam Safe: A Complete Guide For Parents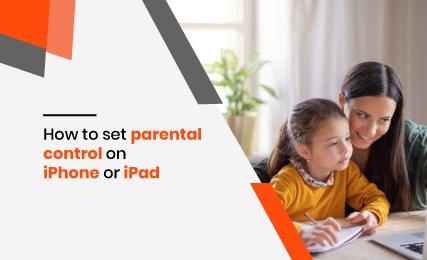 How to Set Parental control on iPhone or iPad