Apr 22, 2021
Juliya Smith
Software Safety Guide for Parents
A recent study shows that about 4.66 billion people were active Internet users in 2020. This shows that more than half of people are online as the world population is estimated to be 7.674 billion in 2019.
The Internet is riskier for children and teenagers. As children are very smart and they try to avoid the rules that are set by parents. Parents must act as a barrier and protect them. This has brought a challenge to parents to be techno-savvy.
Internet security, Internet safety, and social media security have to go hand in hand. Here are some of the safety resources and parent resources to all the worried parents out there.
Safety Guides For Parents
1. Get Parental Software
Parental Software is the security software that is the best solution for monitoring your kids online. Parents cannot always monitor their children's devices and keep children safe.
Parental Software has every benefit that parents want.
● You can track your children's text messages, online games, and mobile phones.
● Monitor them online.
● Block online predators.
● Block inappropriate contents.
● Block sites such as the Dark web.
● Block malware and phishing sites
There is much parental control software where you have to pay an additional amount to buy their services. While there is some free software that only provides basic protections. Some of the best parental control software are:
● Fenced.ai
● Bark
● Qustodio
● Net Nanny
We have fenced.ai which protects your children from going in the wrong direction. The internet is the most unsafe place where fenced.ai acts as a nanny and provides you with support to look after your children. Let's take the example of fenced.ai to know what parental software does and how it monitors your children by looking at its features:
Fenced.ai features are:
Monitor Phone Activities
● Monitor Calls And SMS
● Monitor Text Messages
● Monitor Phone Contacts and SIM contacts
● Monitor Locations
● Monitor Photos and Videos
● Wi-Fi Logger and many more
Social Media Monitoring
● Monitoring every social media that your child owns such as Facebook, Instagram, Viber, WhatsApp, Skype, Snapchat, and many more.
Application Screen time
● Enable Email Activities
● Installed Application
● Browser History
● Application Usage
Alert System
● Keyboard Alert
● Uninstall Alert
● Wi-Fi Change Alert
● Geofence Alert
This is how parental software works. It becomes easier for you to monitor your children. You only need to purchase this service and use it for every electronic gadget like a mobile phone and computer that your child uses.
This will help to protect your child on the internet, provide social media safety, online gaming safety, and many more.
2. Cyber Security Protection
Additional to parental software you can try to maintain security by yourself. Cybersecurity is all about updating your computer operating system frequently. Installing a firewall and updating software and protection software such as antivirus and anti-spyware software.
As soon as the internet is connected to electronic devices there occurs attacks from online thieves and hackers. So, to protect your information, install and update your software in every internet gadget frequently. This also prevents malicious contents and intruders from spying.
3. Use a Safe Search Engine
Search Engine often gives your child informational and educative data. They may be using it to explore information. But, your child might not always get resourceful and informative information. Sometimes they may explore pornography content on the web.
Due to this problem, there are safe kids search engines that are made only for children which provide children-based content. They are
● Kiddle
● Wacky Safe
● KidRex
● Safe Search Kids
But there is a certain consistency that you might filter out knowledgeable and educative information. If this might not work, you can consult with your ISP to enable a safe search. Make sure that you have enabled a safe search option in the browser.
You can enable the safe search option in the browser by:
If you are using google chrome,
Go to settings.
Then go to Security.
And Select Standard Protection
All browsers have safe search settings or family features. Make sure you enable them and get maximum benefits from them.
4. Age Appropriate Filters
Filters block all the inappropriate contents and manage the contents according to age. On the internet, we come across different inappropriate content mistakenly. Age-appropriate filters allow you to remove those contents. Contents such as violence, pornography, dark web, illegal activities, inappropriate online games can be blocked.
You can also set filters to block access to peer-to-peer networks. Peer-to-peer networks connect pc and allow to transfer of files between them. Your child may use this to transfer inappropriate content such as pornography videos.
5. OpenDNS
OpenDNS replaces your ISP's DNS servers which are currently configured on your home devices such as routers. By doing this they will automatically block all malicious websites and information from the internet.
OpenDNS helps in loading websites faster as they have global network servers that enable your DNS request to automatically go to the closest OpenDNS data centre. OpenDNS can be used in all your electronic devices in your home.
OpenDNS has a free service where it filters content, blocks adult content, online predators with basic protections. The free services are:
● OpenDNS Home
● OpenDNS Family Shield.
For additional services, you have to purchase
● OpenDNS Home VIP: It costs $19.95 per year.
● OpenDNS Umbrella Prosumer: It is used in a small business to protect computers anywhere. It costs $20 per user. It is for a maximum of 1-5 users. Each user can use up to 3 devices.
You can use OpenDNS Home and OpenDNS Family Shield by:
● First, Go to OpenDNS and sign up.
● Set up your home router
● Then, Install and OpenDNS updater on any PC that is frequently used for Internet Connection at your home.
● Now, set up the settings of your OpenDNS servers.
● Test OpenDNS to check your DNS settings.
6. Kindle Fire
You may have heard about the Kindle Fire tablet. It helps to read the book digitally. It has become an easier platform for book lovers all over the world. Kindle Fire is also known to have a secure system where it is considered safe and less likely for others to hack.
As it gives the option of reading varieties of books. Your child may try to access adult content. So for that Kindle Fire HD 8 Edition is a great option. You don't have to pay additional charges and it provides unlimited access to books. Its main attraction is it provides age limitations and parental controls for your child.
In the present situation, it is difficult for you to restrict the whole internet in the home. You cannot keep your child away from the internet. But, you can try to control their activities:
Tips for Parents to reduce Internet Dependency in Their Child:
In the above paragraphs, I have explained some of the parent's guide, and here are some of the tips for you and your children. Your children might be addicted to online games, social media, inappropriate content such as pornography, and adult content.
1. Reduce Internet Time Limits
Limit the time for the Internet. The Internet should not be used for more than 2 hours. Make a daily schedule. This helps to reduce Internet Dependency and they won't get enough time to search for inappropriate and malicious content.
2. Put their Electronic Device in Public
If you have brought them a laptop and computer for them to study. Put those electronic devices in public places, you can make sure that they are not browsing inappropriate sites.
3. Make Password Strong
Put a password on every electronic device. Also don't put weak passwords such as name, date of birth which they can easily hack. Try to put a strong password which they cannot hack. Try to change the password daily.
4. Take them Outside Home Frequently
Take them outside the home frequently. When they get bored, take them outside so that they forget about exploring and browsing the Internet. Take them to your relative and friend's house. Make family plans to travel, visit and relax.
5. Provide them Training
Your children may want to learn extra activities like swimming, dancing, playing music or any instruments and many more. Ask them what they want to learn or try to know what they are good at. Then, engage them in those activities.
These activities also help them to forget about technology and the internet. This will be a fun and relaxing activity for your child.
6. Practice Begins From Parents
Let's not forget that children copy from their parents. As a parent, you must be careful about your activities. Like when you use the Internet too much, your children might also do the same. First, reduce your Internet limits. Then only apply it to your children. This will help them to learn from you directly.
7. Teach them to be Password Protected on their Devices
Teach them to use passwords in every device they own. Ask them not to give their password to anyone, even their friends and relatives. Some people may try to copy and manipulate their private information. This becomes difficult if it is password protected.
8. VPN
Your Children might try to use virtual private networks to browse inappropriate content. VPNs are mostly not free to use but there are some VPN that provide free services in both android and ios. Some browsers like opera mini have free VPN services for their customers
VPN cannot be controlled. We cannot track or monitor the children's activity if they use VPN. So, when you see your child using VPN confront them and don't permit them to use VPN at all.
9. Security Cameras
Make them aware of security cameras in public. They may not know that people may be monitoring their activities in public where there are security cameras installed. Some people may even record their activities and put them online. So, make them aware of this situation that may create chaos in the future.
10. Talk to Your Children
If certain things are bothering them. Talk with them faster. Don't get angry with them. Try to act as a friend and give them advice. If the problem is worse then you have to act and take decisions.
So try to be updated about how your children are feeling. Ask school and colleges about performance. And make sure they are feeling good.
Conclusion
If your children are Smart, you have to be a Smart parent too. We should not compromise on anything related to your child. If you can then try to purchase parental software so that it becomes easier to monitor and check them. Parental software will act as a guard and make your work easier.
If you are not able to purchase parental software then use parental control features. You can also use OpenDNS, device protection settings found on your pc and mobile. You can filter inappropriate content through browsers. You can ask your ISP to filter out contents too. So, take and apply appropriate measures that are best for your child.
Related Stories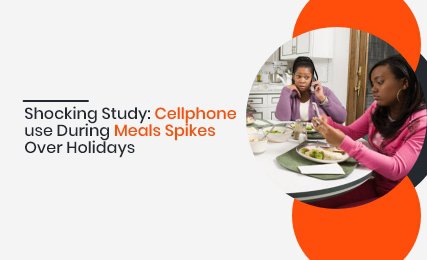 Cellphone Use During Meals Spikes Over Holidays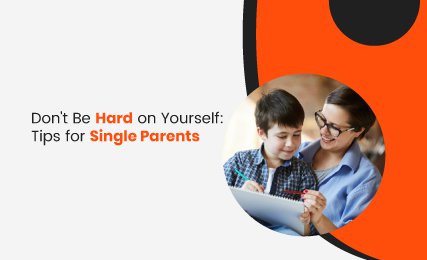 Don't Be Hard on Yourself: Tips for Single Parents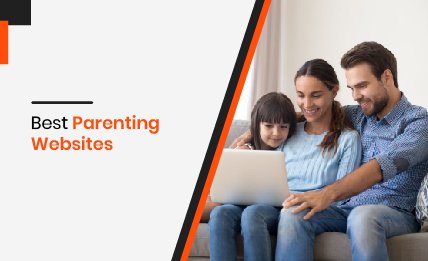 Best Parenting Websites